Are you done with the cold winter temperatures? Ready to get out of your house and explore somewhere new this spring? Don't want the same old crowded Florida beach towns or Caribbean getaways restricted by COVID? It's time to add Louisville to your spring travel list!
Louisville is chock full of bourbon distillers and all-things horse racing, but few people realize that it's also a booming city for inventive culinary cuisine, history museums, talented musicians and artists, and gorgeous scenery. Whatever your interests and whatever your budget, Louisville, Kentucky has something to offer. Here is our list of where to be and what to do this spring!
Louisville Festivals and Fandom
Mint juleps and horseracing is fun, but have you considered beer and goats? If you're looking for something new, the Nulu Bock Fest is for you! Happening on March 26th,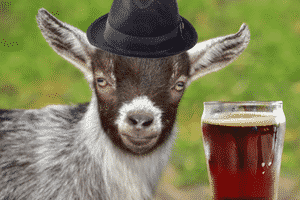 2022, the Nulu Bock Fest is Louisville's celebration of the city's German bock beer brewing history… and a chance to dress up goats in adorable costumes and watch them sprint. The bock fest also coincides with the Wurst Fest. So, grab yourself a pint of dark, delicious bock and a wurst sausage, and may the best goat win!
What's the opposite of goats? Comics! (Okay, that's not remotely true but there is no good segue between these two events). LouisvilleCon is Saturday, April 9th at the Triple Crown Pavilion and attracts comic collectors and cosplay fans of all ages. It strives to be "Kentucky's best and truest Comic Con featuring fandoms of multiple genres." So whether anime is your thing, you want to geek-out with other sci-fi fans, or you're there to get an autograph from Professional Wrestling Hall of Famer, Greg "The Hammer" Valentine, LouisvilleCon is for you. Tickets are $20 and are available for purchase here.
Parks & Recreation
Louisville has a phenomenal park system covering over 14,000 acres of outdoor space. You could spend your entire Louisville vacation visiting them, however, we've decided to narrow it down to two of our favorite outdoor spaces.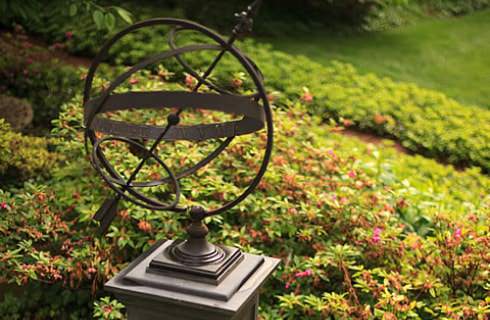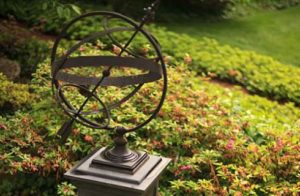 Although you'll mostly see us here for some quality leafing in the fall, Cherokee Park is also a fantastic place to welcome in spring. This 409-acre municipal park was designed in 1891 by Frederick Law Olmsted, co-designer of NYC's Central Park. It's full of rolling hills and picturesque photo spots and has multiple trails for biking or strolling.
If you're a golf fan, work on your short-iron game at the Cherokee golf course, one of the oldest municipal courses in the United States. This par 36 features two lake holes and a large putting green. Play here and you'll still have plenty of time in your day for more exploration… like rehydrating at one of Louisville's famed bourbon distilleries!
What do an extensive number of trees, spirits (the non-alcoholic kind), and fried chicken have in common? Cave Hill Cemetery, of course! People are always surprised when we recommend this as a tourist spot but then come back raving about how interesting it was. Listed on the National Register of Historic Places, this Victorian-era cemetery features intricate gravestones, including that of KFC's founder, Colonel Sanders, and the legendary boxer, Muhammad Ali. The property is also a certified arboretum with impressive oaks, ginkgo, magnolias, black cherry trees, hydrangeas, and more. Every time we go, we discover something new.
Hungry for More
There are just too many award-winning culinary options to list for dining in Louisville right now. Places like 610 Magnolia, Proof on Main, and Seviche are all helping put Louisville on the map for foodies. One of our favorite dining options is Decca. Book a reservation so you can snag yourself a table on their serene outdoor patio and then enjoy everything from their Faroe Island Salmon with red speckled peas and escarole to their full-flavor Decca Burger with bacon, caramelized onions, and aged cheddar cheese. If you're there early in the day, check out their B-Side for books, bottles, and records.
Want to know which Louisville food spot has its busiest hours between four and five a.m.? That would be Jeff's Donuts in St. Matthews. With over 40 varieties of donuts baked fresh daily, there is a reason why Louisville residents were excited for the opening of the 24-hour donut shop. Just know that if you want a taste of their $8 Texas Donuts, you need to place your order at least 12 hours in advance! #worthit.
We Can't Ignore the Obvious
We'd be remiss to write a blog about how great Louisville is to visit and completely ignore the fact that people come here for the bourbon and horses. But here are some things that maybe you haven't considered.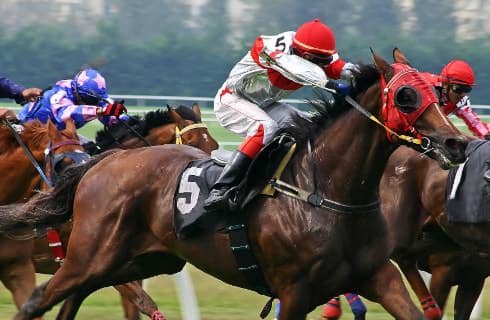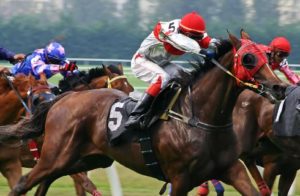 In a world full of historic distillers, perhaps now it's time to pay a visit to a new kid… or actually, rabbit… on the block. Rabbit Hole Distillery opened in the NuLu district in 2018 and has already developed quite a following. Their Cavehill Bourbon was featured in the Robb Report article of the Best Bourbons of the 21st Century. They are also the official Bourbon of the James Beard Foundation Taste America Tour, which strives to push culinary boundaries and feature innovative flavors and products made in the United States.
Consider passing on the big boys of bourbon for a tour with the one that seasoned bourbon drinkers are buzzing about. Book your tour with them here.
Everybody and their fancy-hat-wearing mother know that Churchill Downs is the site of the famous Kentucky Derby race in May. But Churchill Downs is a fantastic spot to visit at any time of year and is a popular hangout spot for Louisville locals and tourists alike. Whether you're in the mood for fine dining at Matt Winn's Steakhouse, interested in a walking tour of the Churchill Down's museum, or there for a race (opening night is Saturday, April 30th) there is plenty to do. We recommend spending $20 and booking a reservation for their Behind the Scenes 90-minute tour of the non-public areas of the property. Bring your camera for some phenomenal views that will give your friends Spring Break envy!
The Only Thing Left…
… is where to stay? May we recommend a historic bed and breakfast that oozes charm like it oozes Caramel French toast Casserole?
Book your reservation with the Inn at Woodhaven here and let us share some more of our insider Louisville tips to make your next vacation (or staycation) a memorable one!