We all know that Kentucky is steeped in history and chock-full of fascinating facts, but did you know that the Inn at Woodhaven also has some titillating tidbits to tell? It's true! Discover some of the rich history and interesting information about our Louisville bed and breakfast and why it may be the best place for your next vacation getaway.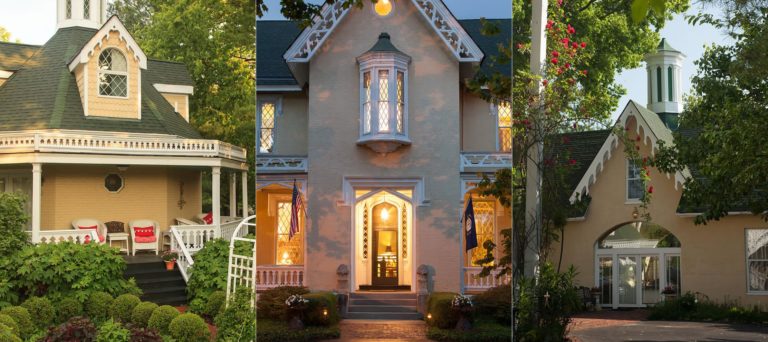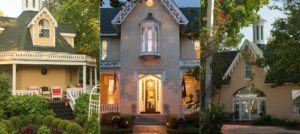 #1. Go Gaga for Gothic!
Built in 1853, the architectural history surrounding the Inn at Woodhaven is quite unique, as it was one of the very few homes built in the Gothic Revival style in the United States during that time. Traditionally, that particular classification of architectural design was reserved for churches. In fact, this nationally registered historic place is built in the shape of a cross, which is easily discernable when viewed aerially (something you can see for yourself if you book a hot air balloon ride through SkyCab Balloons)!
#2. We're Nuts About the Original Owner
When well-known Kentucky farmer Theodore Brown first built this magnificent home, his love for exceptional architecture was immediately evident. Years later, his love for walnut trees also became apparent, as the latter part of the 19th century saw the addition of multiple walnut groves spanning numerous acres in the front of the property.
While Kentucky may be better known for pecan production, we must admit that the now famous chocolate and walnut Derby Pie is our favorite! One bite of this mouthwatering masterpiece from Kern's Kitchen (the Kern family originally developed the recipe in 1954), and we think you'll understand why! And we believe if Mr. Brown had been able to taste the delicious Derby Pie that would become a Kentucky staple nearly 100 years later, we think he may have planted even more walnut trees than he did!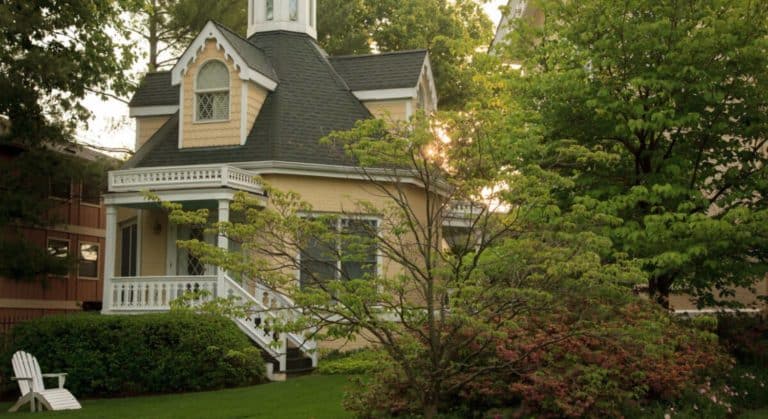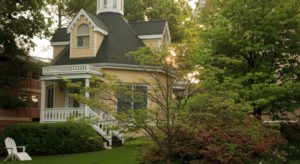 #3. Their Home, is Our Home, is Your Home Away from Home
One of the best things about staying at a bed and breakfast, particularly the Inn at Woodhaven, is that it truly does become your home away from home while you're there! We (Mark and Jeremy) are honored to be the fifth owners of this magnificent house in 169 years! And we take great pride in maintaining a welcoming and relaxing atmosphere for all our guests to enjoy.
As previously mentioned, Theodore Brown originally built the home, where his family lived until it was purchased by the Monohan family, who enjoyed this amazing abode for several generations. We are always delighted to tell you more about the home's history and that of the beautiful Bluegrass State as well!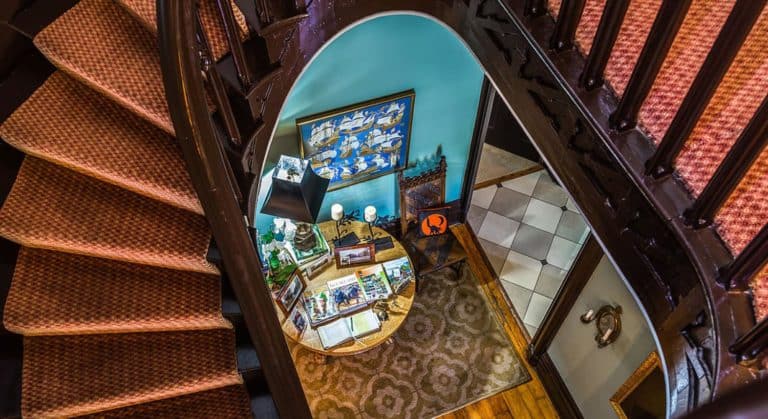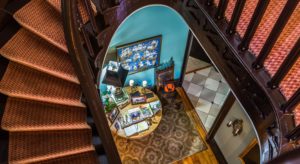 #4. Timing is Everything
It's undeniable that bourbon is delicious during every season. Therefore no one season is better than another to visit. Still, there is just something about sipping a bourbon (or the nightcap of your choosing) in front of a warm, cozy fireplace that takes the bed and breakfast experience to a whole different level. Of course, autumn brings with it cooler weather and that spectacular fall foliage. But when spring has sprung, the flowers are indeed a sight to behold.
Summertime just begs for our guests to sit on the front porch sipping a nice, refreshing beverage. And snuggling up with a delicious hot toddy (made with bourbon from a local distillery like Kentucky Peerless or Prohibition Craft Spirits) and watching the snow fall is one of our favorite winter pastimes. If the idea of enjoying a quiet evening and making memories in front of a fireplace appeals to you, we suggest booking either our Rose Cottage (which is pet friendly, by the way) or our Hearth Room. We also suggest booking sooner rather than later for the cooler months as those rooms tend to go quickly.

#5. Close to Never Being Closed
Here at the Inn at Woodhaven, we are open 365 days a year, with one exception. This October, we are taking a little break! We have had at least one guest staying on the property every day since March 2021, which means we haven't closed a single day since we purchased this lovely little slice of heaven. We do so love providing a relaxing reprieve for our guests, but the Inn will be closing in order for us to enjoy a little rest and relaxation of our own.
#6. Expecting the Unexpected
Of course, when you come to a bed and breakfast, you come fully expecting the breakfast, but many B&Bs offer a continental breakfast and call it a day. Here at the Inn at Woodhaven, however, we have a number of breakfast options every day (including our guest-favorite Caramel French Toast Casserole). We also offer a variety of cordials and even sherry in each room at no additional charge. And of course, (with a bit of advance notice) we would love to prepare something extra special to make your visit even more memorable (like a picnic, a bourbon tasting experience, or arrange for an in-room massage).
#7. Oh Baby, That's Good Bourbon!
One of the main reasons many fine folks flock to the area is for a sampling of Kentucky's true treasure…bourbon. In addition to the bourbon big boys (like Maker's Mark and Wild Turkey) there are a great number of small craft distilleries (such as Bardstown Bourbon and Michter's Distillery) that deserve to be discovered as well. While tasting at a distillery is a wonderful experience, you only have the opportunity to taste the labels that a particular distiller offers (usually four or five). Tastings with us here at the Inn provide the chance to taste from a selection of over sixty different bourbons, including some rare and hard-to-find gems like Van Winkle 12-year and Old Forester Barrel Strength. And there's the added bonus of not having to worry about transportation to get safely from the distillery back to the Inn, so you are free to indulge to your heart's content!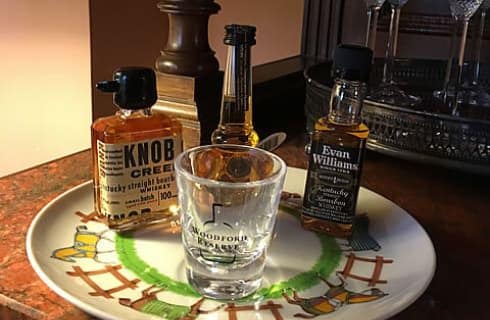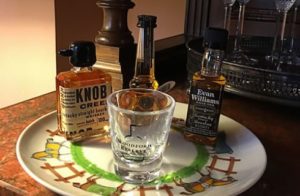 #8. Showing Some Local & Military Love
If you're a Louisville local that is looking for the perfect staycation, the Inn at Woodhaven offers 10% off your booking if you live within 45 miles of us. We also show our support to our active duty and veteran community with a 10% military discount for guests when they present a military ID.
Ready, Set, Relax
Are you ready to see why so many people have enjoyed staying at the Inn at Woodhaven? Book your stay at our charming little inn today and let us know how we can help make your time in Louisville a most memorable occasion. We can't wait to welcome you!