We've been told that we make hosting look effortless. And while we appreciate the compliment, the truth is that there is a whole lot of learning that has helped us add more ease to welcoming our guests. If you are preparing to host in your home this holiday season, here are a few of our tried-and-true tips to keep everyone comfortable (and help you keep your sanity).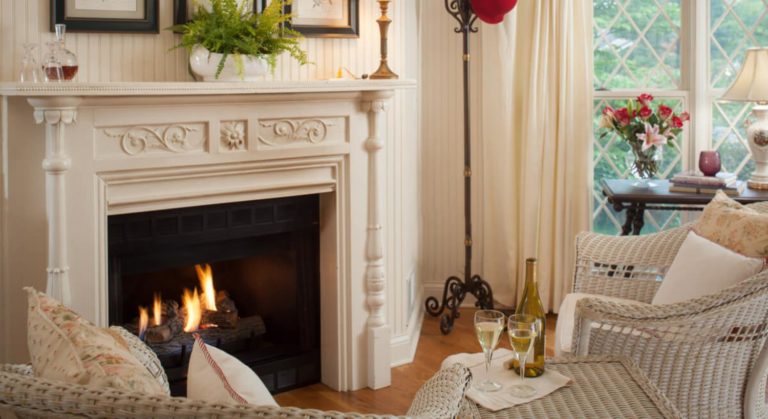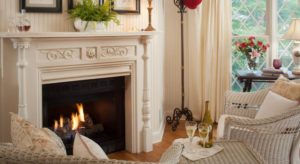 Tip 1: Leave the Cleaning to the Pros
Cleaning takes time and is physically demanding. Not having a clean space can cause a major mental strain when welcoming guests. If you have it in your budget, hire a professional cleaning team who can be in and out of your home in the time that you're out doing your grocery shopping. Keep in mind that cleaners book up FAST during November and December, so if you haven't scheduled yet then please take a break from reading this instant and get a cleaner on your calendar.
Next level: If you have a fireplace in your home, now is the time to have it cleaned by a professional as well. So many memories are made cozying around the fireplace. It's that extra special touch that our guests love and your guests will be sure to appreciate.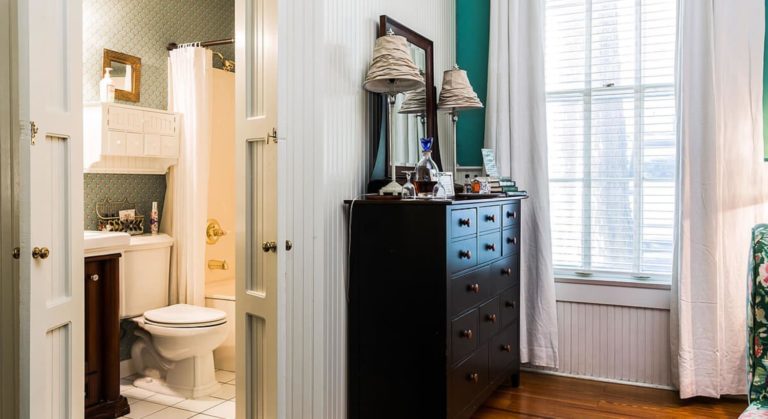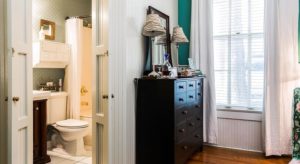 Tip 2: Be Thoughtful with Technology
With the exception of some four-legged, furry friends, every guest we've ever hosted has brought a cell phone with them. Preserve your sanity and display a few signs around with your WIFI name and password. If your password is incredibly long and complicated, we recommend changing it to a simpler string of random words to make it easier to type (ex. BourbonHorse3), so that you're not spending any mental energy helping your guests connect.
Next level: Offer a charging station with multiple ports or connectivity options. This is particularly important if you have an older home (like our dear historic Inn) where available outlets might be at a premium. Trust us—people are happier when their batteries (both in the physical and metaphorical sense) are recharged.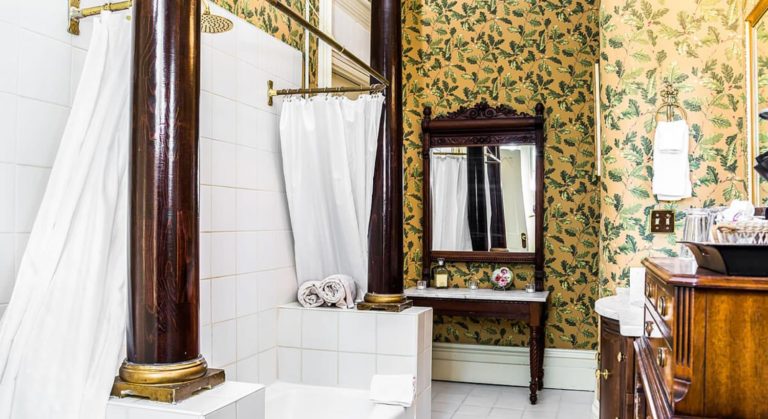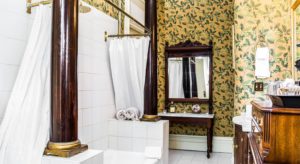 Tip 3: Think of Comfort—Particularly in the Bathroom
Most homes don't have the luxury of a private bathroom for every bedroom, which means you may have some shared spaces. Since a bathroom mishap can lead to major embarrassment, we try to make sure that we equip people with the tools they need to take care of their troubles. Make sure you have plenty of easily-accessible toilet paper stocked in each room and also a mini trash can with a bag lining it. Offer a toilet spray or a scented candle and matches. Keep a toilet cleaning brush (and possibly a plunger) nearby for anyone who is self-conscious and may want to clean up after themselves. Make sure that there is always soap and hand towels available too.
Next level: Call us odd, but we've never enjoyed drying our hands on a soggy hand towel that has been used by multiple people. If feasible based on your guests, consider either rolling up individual hand towels for guests to dry their hands (with a laundry basket for them to deposit the used towels) or go the even easier route of using nice paper towels for larger crowds.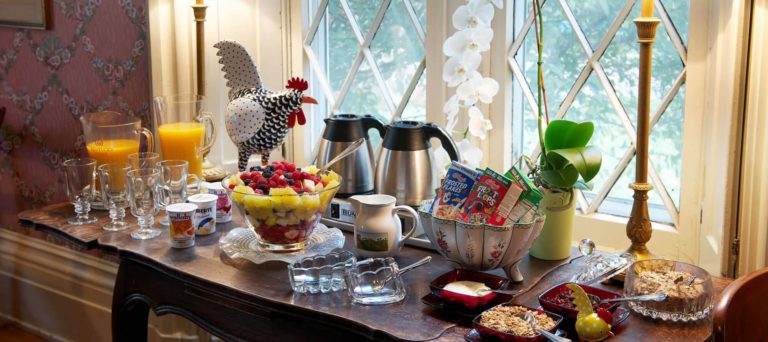 Tip 4: Never Underestimate the Power of Coffee
Hosts can be perfect in every aspect of their holiday welcoming, but if there is no hot coffee ready in the morning things can go from holly jolly to oh-heck-no quickly. Make sure that your coffee equipment can handle the size of your crowd and that timers are set so that it's hot and ready when the early birds are awake. Consider adding an insulated carafe to your kitchen supplies if you'll be brewing pot after pot to keep up with demand.
Next level: Be thoughtful in offering sweetener and creamer options so that everyone can prepare their cuppa just the way they like it. Feeling extra fancy? Who can resist a small bowl of sugar cubes – a sweet detail that few people splurge on for themselves but always seem to enjoy?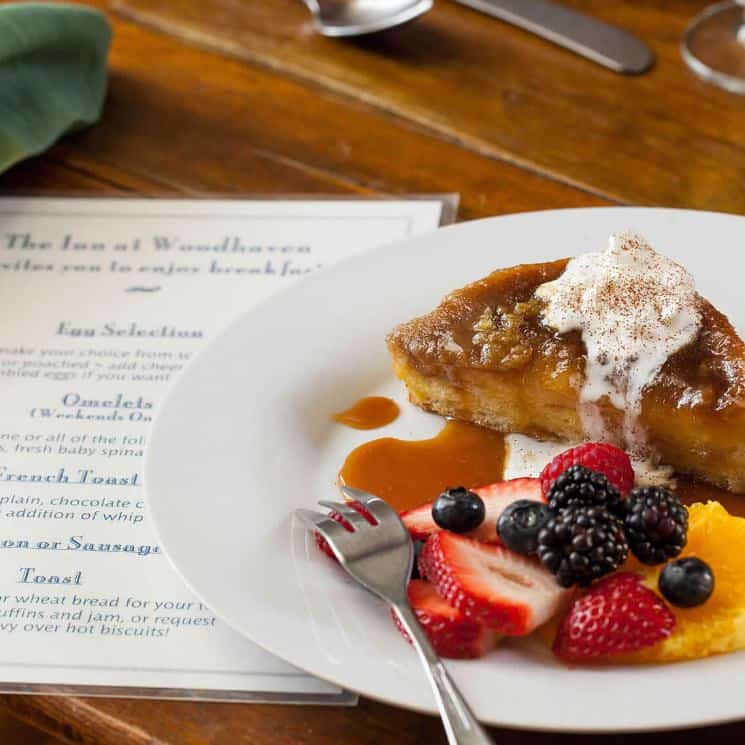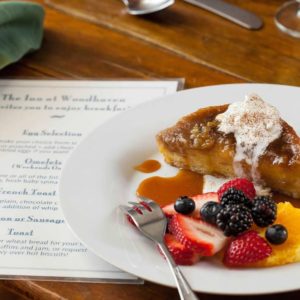 Tip 5: Keep Hangry Feelings Away
Nobody is on their best behavior when they're hungry. Whether your guests are coming from a long distance or just traveling down the block, it's important that they have food and beverage options from the moment they arrive until they're on their merry way. Save yourself time and energy by stocking premade and ready-to-eat foods and snacks. We love individual cups of yogurt and a nice granola or berry topper, grass-fed beef jerky, an assortment of crackers and cheeses, protein bars, nuts, and a few sweet treats. Keep the shelf-stable ones easily accessible in a basket in your kitchen and consider stocking bedrooms as well with a few items for those middle-of-the-night cravings. It's also great to have a variety of beverage options like bottled water, sparkling water, juice, and soda.
Next level: If appropriate for your crowd, offer a special adult beverage at the end of the day. At the Inn at Woodhaven, we have a decanter of sherry on the nightstand of each room. You can also create a mini beverage bar where guests can prepare their own cocktails or help themselves to a glass of wine. If your guests come from out of town, it's extra nice to offer some locally-made options for them to explore.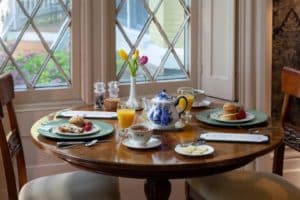 We could go on and on with ways to help the flow of your hosting, but let us leave you with one of our favorite recipes… a dish that is always a holiday crowd favorite here at the Inn at Woodhaven, and is also can easily be made up to a week in advance.
Kentucky Bourbon Cranberry Sauce
Our twist on the Orange Bourbon Cranberry Sauce from GimmeSomeOven.
Ingredients:
2 packages of fresh cranberries (though you can use frozen in a pinch)
2 cups raw sugar
¾ cup orange juice
1-3 Tbsp Woodford Reserve bourbon (or whatever your brand of choice is)
Directions:
Place all ingredients into a medium saucepan and cook on medium-high for 15-20 minutes. (Heads up that it will bubble and may splatter).
Stir occasionally until the cranberries have popped and most of the liquid has reduced.
Remove from heat and allow to cool for at least 15 minutes before covering and refrigerating for up to one week.
Bring to room temperature or rewarm before serving. Consider garnishing with orange peel.
Be Our Guest
This is just a part of our full Thanksgiving menu, which includes roasted pumpkin soup, brined turkey, slow cooker stuffing, candied sweet potatoes, rosemary mashed potatoes, haricots verts with shaved parmesan, bourbon cranberry sauce, Dutch apple pie, and pumpkin pie. Contact us to learn more about being our guest at the Inn at Woodhaven.