Louisville, Kentucky is an easy vacation destination spot to sell if you're a fan of bourbon or horseracing—with millions of visitors flocking this way to hit the bourbon trail or soak in the joys of mint juleps for the Kentucky Derby at Churchill Downs. But to seasoned visitors and locals, Louisville is so much more than that. In fact, we made the New York Times List of 52 Places to Go in 2023. And we're not talking 52 places to visit in the United States– this list is from around the world! So read on to discover why this year is the best time to get your Louisville vacation on the books. (Plus, read to the end for another guest-favorite recipe!)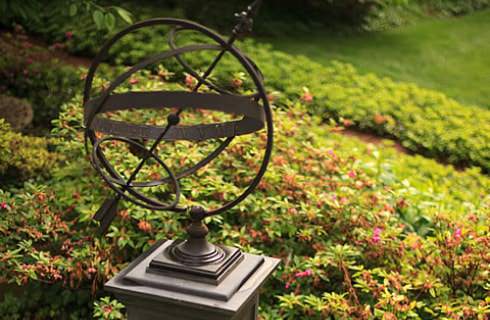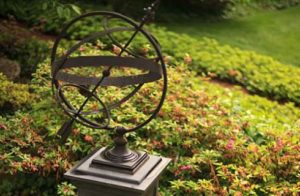 Reason #1: Parks and Recreation for Days
Tromso, Norway. Boquete, Panama. The Alaskan Railroad. Louisville, Kentucky. So maybe Louisville seems less exotic than some of the other places that made the New York Times' list, but writer Paul L. Underwood noted that Louisville is "arguably among the most beautiful" of cities west of the Appalachian Mountains thanks to our extensive and historic park system designed by Frederick Law Olmstead.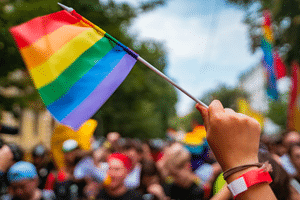 Reason #2: We Put People First
Sometimes Kentucky is considered a Midwest State. Others consider it part of the South. Louisville soaks up all of the charm and kindness of the people of those regions, while also extending that warm welcome to a large audience. The NY Times highlighted the thriving LGBTQ scene in Louisville, mentioning hot spots like Chill Bar and Play Dance Bar amongst many others.
And it's not just because Louisville's Omega National Products claims to have made 90% of the disco balls used during the 1970s. Our city also earns a perfect 100 mark from the Human Rights Campaign's Municipal Equality Index for the past several years. We take diversity and inclusion seriously… and have some serious celebrations to go along with them including an extensive list of Black History Month events each February, Kentuckiana Pride events in June, and the Asian Institute- Crane House (AICH) which recently celebrated its 35th anniversary and is open year-round. Whomever you are and wherever you're from, you're welcome here!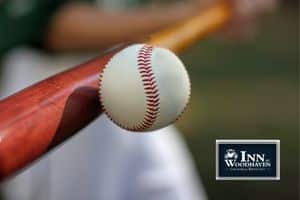 Reasons #3: These Makers Hit the Mark
Louisville is a crafty kind of place and that didn't go unnoticed by the New York Times either. Including a shout-out to one of our favorite local distilleries, Rabbit Hole, they also noted our city's rich quilting heritage. Our local quilting guild, the Louisville Nimble Thimbles hosts events throughout the year, in addition to offering classes and workshops to keep the tradition going.
And while the aforementioned disco ball factory is part of our culture, so is the well-known Louisville Slugger Museum and Factory, home of the most famous bats of America's national pastime. Not only are they open for tours seven days a week, but you can also sign on for the All-Star Experience where you get your own personalized bat!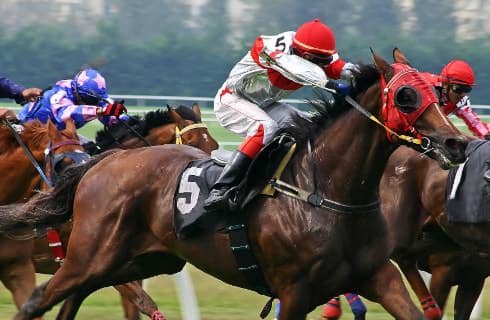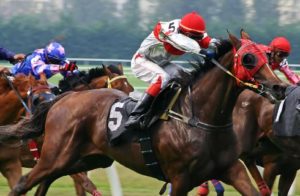 Reason #4: Why 2023 is the Time to Visit
Louisville will be here for many years to come, but this may be our last year of staying below the radar. 2024 marks the 150th running of the Kentucky Derby and is sure to draw new levels of crowds and visibility our cozy town has never really seen. That means 2023 may be the last year that you can come visit Louisville and brag to your friends that, "I used to vacation there before it got big."
You can be extra braggadocious when you share one additional gem that the New York Times somehow left off—the Inn at Woodhaven. We are happy to host you in the wide variety of rooms we have available and greet you in the morning with one of our fan-favorite breakfast foods, including our Lemon Blueberry Bread. If you mouth is already watering while you wait for your vacation, we've shared our recipe below to help you prepare for your Louisville trip.
Just get here soon before this hidden gem of a city is no longer so hidden!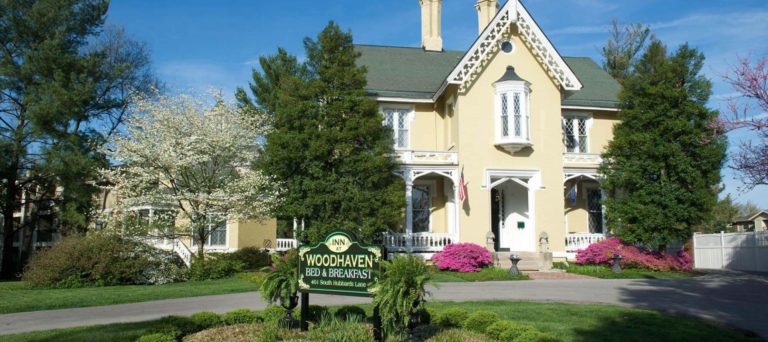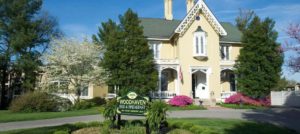 Lemon Blueberry Bread
I always roll my lemon to get the juices to the surface. Then, before I cut it, I zest the lemon right into the bowl with the butter. Finally, I cut the lemon and juice it.
Bread Ingredients
1/3 cup softened butter
1 cup sugar
2 eggs
3 Tablespoons lemon juice
1 ½ cups all-purpose flour
1 teaspoon baking powder
½ teaspoon salt
½ cup milk
2 Tablespoons lemon peel
½ cup chopped nuts (optional)
1 cup fresh or frozen blueberries
Glaze Ingredients
2 Tablespoons lemon juice
¼ cup of sugar
Instructions
In a large bowl cream butter, sugar, and lemon peel until light and fluffy.
Beat in eggs and lemon juice.
Combine flour, baking powder, and salt; add alternately with milk beating well after each addition.
Fold in the nuts and the blueberries.
Pour in a greased 8x4x2 loaf pan.  Bake at 350 for 60-70 minutes or until a toothpick comes out clean.
Cool for 10 minutes then add the glaze.  Cool completely.