When the air is crisp and the leaves are changing, there are a few Louisville experiences that always pull us away from the Inn at Woodhaven for a fun day out on the town.
If you happen to be visiting Louisville, Kentucky in the fall months, you are in for a treat. From bold, colorful foliage to fall festivals and events around town, there is so much to explore. We've put together a small list of some of our favorite ways to spend the day when the temperatures start to drop, including hot meals, seasonal treats, unique shopping, and a few events you won't want to miss. So, toss on your favorite sweater and let's get ready to explore Louisville together!
1. From Ponies to Poltergeists
Churchill Downs, 704 Central Avenue, Louisville, KY 40208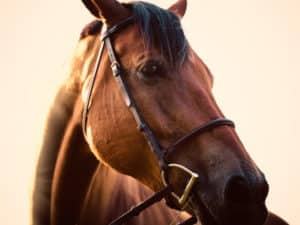 Our visitors at the Inn at Woodhaven are sometimes surprised when we recommend a trip to Churchill Downs because, well… it just seems like an obvious tourist destination. (After all, the Kentucky Derby Museum alone welcomes over 230,000 visitors each year!) Little do they know that it's not just a tourist hot spot, we locals enjoy spending time there as well to simply enjoy a cocktail and catch a race. A visit here is always rich in history and steeped in local culture, with a variety of events held each month.
If you're in town for Halloween with your children, then be sure to grab your tickets for Trick or Treat at the Track on October 31st.  There are plenty of activities for children under 12, plus a fun day of racing that everyone can enjoy.
Pro Tip: Make some fun side bets with your kids on your favorite horses and maybe you can win some of their Reese's Peanut Butter cups.
2. Our Favorite Fall Flavors
Lou Lou Food and Drink, 108 Sears Ave, Louisville, KY 40207
Have you ever had a Hot Brown sandwich? If you haven't, you are missing out on a true Louisville classic! A Hot Brown is an open-faced hot turkey sandwich with smoked bacon and Mornay sauce. It was originally created by the Brown Hotel back in 1923 to feed the late-night dance crowd. Think of it like the Denny's "Moons Over My Hammy" of the roaring 20's. If you want to become a local sandwich history buff, you can learn more HERE.
A Hot Brown at Lou Lou Food and Drink (located just down the road from our bed and breakfast) also happens to be one of our favorite meals to enjoy on a cool October day. If sandwiches aren't your thing, they have an extensive menu with an eclectic mix of Southern, Cajun, and Italian options, including gluten-free pasta.
Pro tip: If you still have room for dessert (and you should definitely save room for dessert), top off the fall evening by enjoying their pretzel brownie with toasted marshmallow and caramel sauce. Healthy? No. Heavenly? Sure is.
Plehn's Bakery, 3940 Shelbyville Rd, Louisville, KY 40207
Okay, so we're sneaking ANOTHER food stop into our Top Five list which makes it more like a Top Six. What can we say? We're B&B owners, not accountants. When we know of a good thing, we need to share it. Plehn's Bakery (pronounced "Plains") is another historic spot that was opened in 1922 and four generations later, it is still operated by the family today. They offer a variety of breads, deli sandwiches, and a delicious assortment of baked desserts. But during the fall, we like to grab their homemade pumpkin ice-cream which is only available seasonally.
3. C is For Cemetery… and Colorful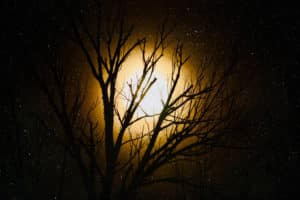 Cave Hill Cemetery, 701 Baxter Avenue, Louisville, KY 40204
Gorgeous fall foliage is everywhere around Kentucky, however one of our favorite spots for a wide array of leaf peeping with a decidedly spooky twist is Autumnal Air Tree Tours at Cave Hill Cemetery. With excursions on October 23rd and November 13th, the Cemetery's horticulturist and arborist provide an informative tour as you ride through the historic grave sites in an open wagon. Grab a thermos of cider, coffee, or any other hot non-alcoholic beverage to keep you cozy on a journey that may give you the chills in more ways than one.
Pro tip: These ticketed events fill up FAST so if you're reading this now it may already be too late. Go ahead and book now for next year.
4. Great for Souvenirs and Selfies
Red Tree NuLu, 701 East Market Street, Louisville, KY 40202
Oooh, the courtyard! Take one look at their Instagram photos (@redtreenulu) and you'll see why Red Tree NuLu (New Louisville) is one of our favorite local shops. While area residents love Red Tree for their unique handcrafted furniture, visitors will also appreciate some non-traditional souvenirs from featured local artists and makers. Do you have to go here in the fall? No, you can go at any time. But we had to include them on this list so that you wouldn't miss out on one of our favorite spots to browse and buy.
Pro tip: If the art-lover in you needs even more to do, pencil in Louisville's Via Colori Street Painting Festival on October 16th & 17th at 129 W River Road. It features hundreds of artists and community organizations for one awe-inspiring weekend.
5. Don't Leaf Louisville Without Stopping Here
Cherokee Park, 745 Cochran Hill Road, Louisville, KY 40206
Ah, we just can't resist a good foliage pun. And Cherokee Park is one of the best free local spots to catch nature at its finest. Cherokee boasts over 380 acres of rolling hills, tree groves and woodlands making it a leaf-lover's paradise. Bring your bike or lace up your walking shoes for a 2.4 mile scenic loop around the park. If you're in town on October 24th, swing by between 3:30-6:30pm for their annual Hayride on the Hill and enjoy live music, guided hayrides, and family-friendly activities.
Pro tip: Pack a lunch or grab your Hot Brown sandwich to go. This park has plenty of picnic tables and shelters to enjoy an afternoon lunch outdoors.
If you can't make it to this year's fall events, consider booking ahead for some fall fun in 2022. We'll be happy to reserve a room for you at the Inn at Woodhaven and offer even more insider tips on how to make the most of your time in this charming town. And if we've left any of your local fall favorites off our list, be sure to let us know so that we can include them in the future.