Coming up with a unique and thoughtful way to spend Valentine's Day can be tricky. Red roses and a box of chocolates have become underwhelming at best. Gifts can be nice, but after rolling off the holiday season of gifting, followed by the New Year's season of cleaning and purging, buying more stuff may not be the way to go. This Valentine's Day we've put together the ultimate in romantic and memorable experiences. But be sure to schedule your reservations early or you may be celebrating your special day in May.
Make Valentine's Day Eve a Thing
Want to start off the day with an unexpected twist? Begin your surprises on Valentine's Day Eve, February 13th. Nothing says romantic like a stay at a bed and breakfast. From the high-quality bedding, cozy rooms, and most attentive service possible, a bed and breakfast is the ideal setting for a romantic and relaxing start to your adventure. The Inn at Woodhaven in Louisville, Kentucky, features an assortment of bed pillows in a variety of softness and even irons every pillowcase for an extra luxurious feel. If you call in advance, they can have a wine and cheese tray or a bottle of champagne ready to greet you when you arrive. Book early enough and you may score one of their rooms with a fireplace or soaking tub.
Once you're checked in, get dressed up (but not overly fancy) and head over to a Louisville favorite, La Chasse restaurant, located in the historic Highlands district. Known for their inventive seasonal cocktails and their rustic, wood-fired European cuisine, this quaint space feels both inviting and adventurous. Restaurateur and mixologist, Isaac Fox, is an award-winning mixologist who knows how to make his guests feel welcome. And La Chasse's chef, Alex Dulaney, will prepare a meal that is anything but ordinary. We recommend beginning with their lemony, buttery escargot, for a change from your usual dining fare. Patrons rave about La Chasse's wood-grilled Blackhawk Farms NY Strip Au Poivre, with a brandy cream sauce that may have you licking your plate. Or try their wood-grilled Ruby Trout for something slightly lighter but equally swoon-worthy.
And let us share a little-known secret. If the weather outside or the coziness of your room prevents you from venturing out, La Chasse will deliver your dinner for free as long as you're within a 15-mile radius. (Lucky for you, the Inn at Woodhaven is less than 6 miles away). Just be sure to order with enough time so that you are not ravenous when your meal is delivered. We're happy to provide fresh baked cookies in the parlor and complimentary sherry in your room, but we don't want you to spoil your appetite.
A Romantic Valentine's Morning
It's Valentine's morning and you're already off to a fantastic start, whether from a restful and restorative night of sleep or other intimate… err… activities. Either way, you have yet to experience one of the most desirable parts of a bed and breakfast experience— the breakfast! Our home-cooked recipes are what keep our guests coming back year after year. We can accommodate many dietary restrictions, with enough notice, but we hope you won't miss out on our signature Caramel French Toast casserole, made with Buffalo Trace's Bourbon Cream. With a side of crisp, salty bacon, organic berries, and freshly brewed coffee, there is no better start to a full day of romance-building adventures ahead. And if the thought of breakfast in bed will make your Valentine's day extra special, we'll bring the meal to you.
With full bellies and warm hearts, put your comfortable walking shoes on for a tour of local museums. Louisville is rich in history and has so many unique sites to see. Plus, as museums aren't a typical Valentine's date destination, you shouldn't have to fight crowds or wait in long lines to experience them. Start with a visit to the Speed Art Museum, located next to the University of Louisville. Established in 1927, the Speed, as we locals call it, contains an impressive collection of ancient, classical, and modern art from around the world. Stroll hand-in-hand past the works of Klee, Matisse, Picasso, and Rembrandt and discover your inner art-lover (or critic). The Speed also offers unique events throughout the year, including After Hours at the Speed, the Speed Concert Series, art workshops, and family programming. Check their calendar at speedmuseum.org to discover what is available during your visit.
Another Meal to Warm Your Hearts
By this time, your stomach will be directing you to your next location. If the weather forecast shows a pleasant day, we innkeepers are happy to prepare for you a romantic picnic lunch. Just request the service in advance and we'll have it ready for you after breakfast, once you're heading out for the day. While it's a bit too cold for an outdoor picnic, you may find the perfect spot indoors or set up a picnic in your car, complete with a rose in the cup holder and your favorite tunes playing over the radio.
Perhaps, though, you're looking to add more local Louisville flavor to your itinerary. Head over to Doc Crow's Southern Smokehouse and Raw Bar in the historic Whiskey Row of downtown Louisville. Give their Oysters Rockefeller are a fan favorite, along with a half rack of baby back ribs rubbed with their own signature spice blend. We would highly recommend you save room for their Derby-Pie, a chocolate walnut pie with bourbon-chocolate drizzle and whipped cream. Ask for one slice and two spoons… though it may be too good to share, even with the one you love!
If you still need to rest your legs (and digest your lunch), Doc Crow's also features a Bourbon Lounge. With over 2,000 varieties of bourbon and whiskey, plus an extensive cocktail menu, you and yours are sure to find something new to try. As one Yelp reviewer shared, "The bourbon selection is incredible. If you can't find it here, it's probably not available."
But Wait, There's More to Explore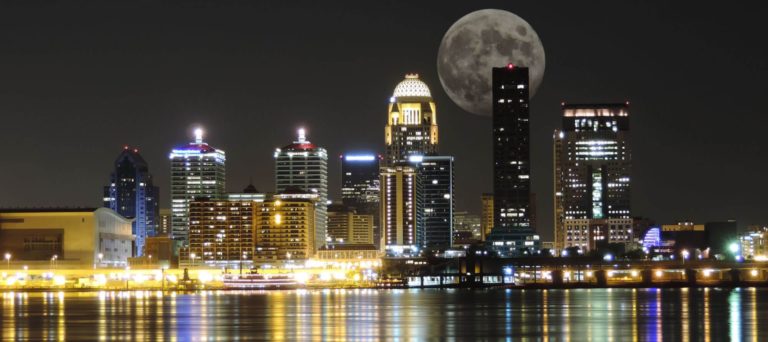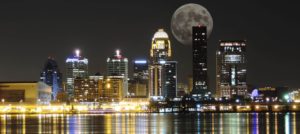 This is where the date becomes a bit of a Choose Your Own Adventure story. For some of you, this already full day may have you wishing for a quality nap. If that is the case, head back to your bed and breakfast and enjoy some shut-eye in your cozy room. We'll have fresh-baked cookies waiting for you in the parlor.
But if the morning was just your warm-up, head over to another local favorite museum for more strolling and sightseeing hand in hand. The Frazier Museum is located on Museum Row in Louisville's West Main District downtown. This history museum, established in 2004, is full of interesting artifacts discovered locally, nationally, and internationally. The museum also features live interpretations of historic events, performed by staff members. In 2018, the museum became the official starting point of the Kentucky Bourbon Trail. Just keep in mind that the museum closes by 5 pm, so make sure you arrive with plenty of time to explore the many floors of exciting exhibits.
Rounding Out the Romance
Clearly, we are strong believers in the saying that the way to someone's heart is through their stomach. There is no better way to end a romantic Valentine's day with a trip back to Whiskey Row for fine dining at Repeal Oak-Fired Steakhouse. Located in the former site of J.T.S. Brown and Sons' warehouse, Repeal is the ultimate in elegant comfort. Steak-lovers rejoice at Repeals wood-fire grilling, which is stoked with reclaimed bourbon barrels. If you order their heritage filet mignon, we recommend getting it "Repeal Style", topped with king crab, asparagus, and black truffle béarnaise. This restaurant is a local favorite, though, so make sure you book your reservations far in advance if you plan on going on Valentine's Day.
Time to Tuck In
Aren't you glad you booked one of the coziest beds in all of Louisville? After such a busy day, there is nothing that will feel better than enjoying a nice hot shower or bath in our soaking tubs, putting on a soft pair of pajamas, and finishing off the day with romantic relaxation and a glass of complimentary sherry in your room. If you're really good at planning, you'll book one of our rooms that has a gas fireplace. It's a picture-perfect end to a well-lived day of love.
Ready for romance? Book your reservation with us now and let us help make this holiday extra special for you both.