At the Inn at Woodhaven, we know that the types of people who book a stay at a bed and breakfast are looking for a special type of vacation. They're not about rushing life and cramming in tourist trap activities. Bed and breakfast people are the type who know how to properly savor the freshly baked cookies in our parlor or sip on an evening glass of sherry in their cozy, historic room. So, if you're that kind of person, have we got the perfect Louisville picnic date for you! (But if you don't have a stay with us planned, we're sharing our most requested picnic recipe here for you to make at home).
Why A Picnic Date is the Way to Go
There is a lot to do in Louisville, Kentucky. Aside from the world-famous bourbon trail and the horse races at Churchill Downs, Louisville is just a charming town to take in—and summer is an ideal time to do so! This town is full of scenic parks, rolling landscapes, and waterfront activities on the Ohio River. And while Louisville has some phenomenal restaurants to enjoy (may we recommend La Chasse or Repeal Oak-Fired Steakhouse), during daylight hours we recommend dining al fresco with a picnic basket.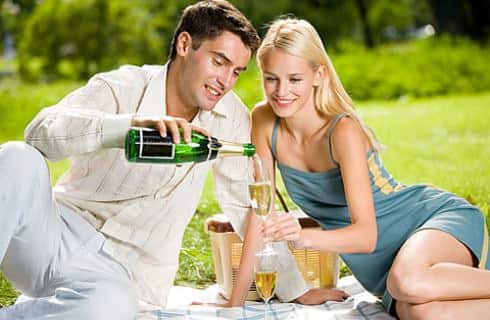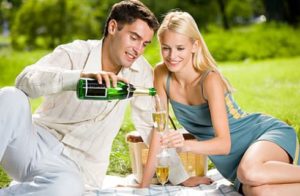 Picnic dates are a wonderful way to spend time outdoors with the one you care about for a variety of reasons. There is something so simple about laying a blanket on the fresh grass and relaxing over an unfussy lunch that makes the quality of human connection and conversation that much better. It's a forced slow-down (made even better if you can pack your cell phones away) that allows you to utilize all of your senses.
Listen to the birds and the rustle of leaves in the trees. Smell the fresh summer scent of the earth. Feel the breeze on your skin. See the flowers in full bloom. But most importantly, taste the guest-favorite Summer Loving Greek Pita, complete with salty feta, tart lemon, and spicy red pepper flakes that we have prepared for you.
Louisville's Best Picnic Spots
It's not hard to find an open spot of grass to toss down a blanket in Louisville. After all, there are more than 120 public parks covering over 13,000 acres of our town. However, there are two places that we think are real standouts: Waterfront Park and Cherokee Park.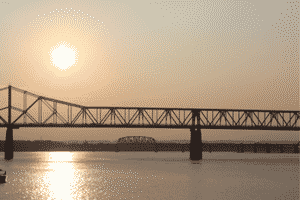 Waterfront Park is 85 acres of land located right on the Ohio River. This park features five picnic areas, complete with picnic tables and park grills. This park is full of public art installations to marry the beautiful of high-quality design with the natural landscape of the area. If you're interested in boating, there are docks for your vessel, plus canoeing, kayaking, and rowing opportunities. Or just hop on the 100-year-old Belle of Louisville steamboat and see Louisville from a new perspective.
Cherokee Park is a popular spot with the locals of Louisville and visitors alike. Located in the Highlands neighborhood, it welcomes over 500,000 visitors per year and is one of the 50 most-visited parks in the United States. But don't worry about it feeling overcrowded. Cherokee Park features approximately 400 acres and includes amenities like a 2.3-mile scenic trail, a bird sanctuary, golf, a dog run, and so much more.

The Best Way to Pack a Picnic Lunch
Want to know the best way to pack a picnic lunch? Let us make it for you. Many of our guests don't realize that this is a service we're happy to offer during their stay. (It's also a major added bonus of booking with a bed and breakfast instead of a hotel chain). Here's what you need to do to make your picnic date dreams come true:
Give us at least 24 hours' notice requesting the picnic lunch, particularly if you have food allergies.
Let us know if you'd like to add a bottle of wine to your basket.
Enjoy!
Yes, it's really that easy! With enough notice, we'll prepare one of our savory and swoon-worthy sandwiches (like the recipe below), plus other snacks, fruit, and chips. In addition to wine, we can also add water, lemonade, or iced tea to your basket. And no romantic picnic date would be complete without a sweet dessert to finish the meal!
Summer-Loving Greek Pita Recipe
Recipe From HurryTheFoodUp.com. Find the print-friendly version of their recipe here.
Ingredients:
½ red onion
1 small cucumber
1 cup cherry tomatoes
3.5 oz feta cheese
4 pita pockets
1 handful of spinach
4 Tbsp hummus
½ lemon (juiced)
1 Tbsp fresh oregano (or 1 tsp dried oregano)
1 tsp red pepper flakes
1 Tbsp olive oil
1 Tbsp red wine vinegar or balsamic vinegar
Instructions:
Chop the cucumber, tomatoes, and red onion and toss in a bowl.
Add the spinach and feta and mix.
In a separate bowl, mix together the lemon juice, olive oil, and vinegar. Then add the oregano, salt, and pepper.
Pour the dressing over the salad and mix well.
Toast the pitas, then spread a Tbsp of hummus in each one.
Fill with the salad and enjoy!
About the Inn at Woodhaven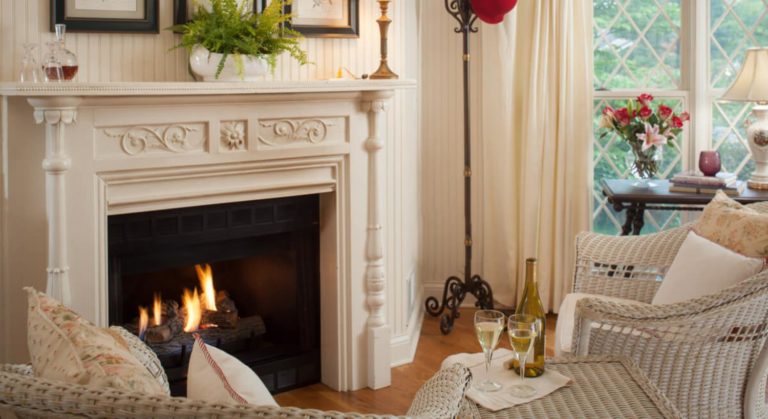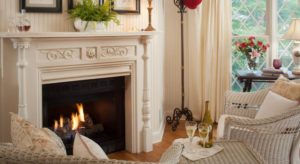 Listed on the National Register of Historic Places, the Inn at Woodhaven is one of Louisville's premier B&B's. With rich history and uniquely decorated rooms, it's the perfect place to book your next romantic getaway. Contact us here for availability and to plan your next vacation (complete with summer picnic date) today!