If you're a northern resident from the Great Lakes region or Canada and you're planning your annual drive towards warmer weather, we encourage you to consider a new route this year. Louisville, Kentucky is a fabulous mid-way point. Looking for the perfect place to stay between Michigan and Florida? The pet-friendly Inn at Woodhaven is sure to be your new favorite spot to recharge before continuing on your way!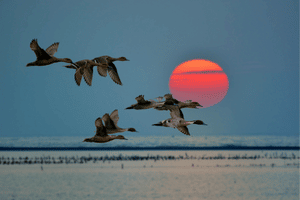 But first… A Snowbird Story
Did you know that in the early 1700s scientist Charles Morton had a theory that birds made an annual migration to the moon? We now know that every year, an average of 4 billion birds actually fly south from Canada to Florida for the winter (and that's just counting our fine feathered friends). Around a million Snowbirds (a term of endearment for the northerly citizens who spend their winters enjoying the warmer weather in the south) trade snow for sand as they too descend upon the sunshine state.
For many (particularly those in the Toronto area), this annual migration takes them through Buffalo, New York. But did you also know that the drive from Toronto through Michigan (which then leads you through Louisville) is only about an hour or so longer than the drive from Toronto through Buffalo? Unlike the moon-migration theory, this fascinating bit of information is absolutely true!
Taking The Road Less Traveled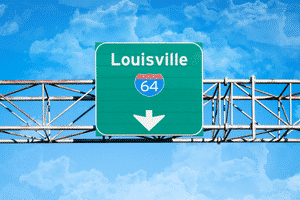 There is certainly something to be said for taking the road less traveled. But the approximately 2,500-kilometer trek from Michigan's most northerly point to Miami on I-75 is very well traveled, which means there is plenty of opportunity for adventure on your trek south. There are so many places to visit in each of the six states you will pass through that the slight detour to Louisville will be well worth your while. If you depart from Sault Ste. Marie, Michigan, you will traverse the scenic northern Michigan woodlands and continue down past beautiful Lake Erie into Ohio before your expedition takes you to our favorite state, Kentucky. From there, you will have a chance to explore the rolling hills of Tennessee and then pass through Georgia before reaching your final Floridian destination.
Rest, Relax, Repeat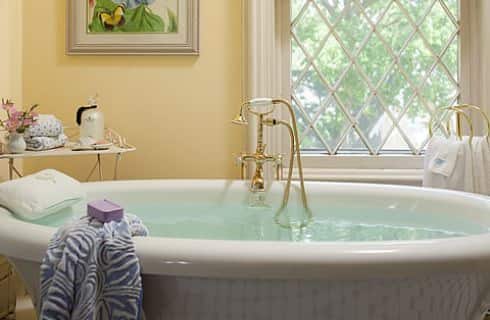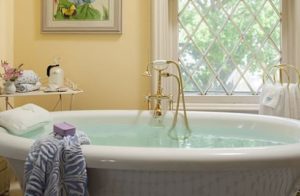 By the time you get to Louisville, Kentucky you will have earned a well-deserved respite from your travels and fortunately, we specialize in rest and relaxation here at the Inn at Woodhaven! Once you've had a chance to stretch your legs a bit, you can ease into one of our spa whirlpool tubs or take a relaxing shower. If your back needs extra relief from sitting in the car all day, you can take advantage of an in-room massage with our talented Licensed Massage Therapist, Tammy McHale. which you can arrange in advance by emailing or calling her at 502-432-9176.
After you are feeling sufficiently relaxed, you may want to explore one of the many amazing local restaurants Louisville has to offer, such as Bristol Bar & Grille, Equus and Jack's, or Jack Fry's. Louisville's a happening town, though, so we recommend calling ahead for availability. But if the thought of driving even another mile is unappetizing, we at the Inn are happy to deliver a delicious selection of fruit, cheese, and crackers to your room along with a bottle of either red or white wine.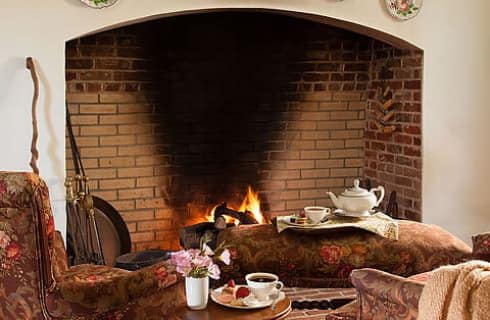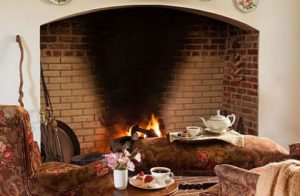 You can indulge in our teatime anytime including an array of teas, sandwiches, cookies, and pastries. We even have gluten-free options available if you request them at the time of your booking. And if tea is, well, not your cup of tea, why not take advantage of our vast selection of some of Kentucky's finest and sip on some famous Kentucky bourbon with a three-sample tasting experience. You can also delight in one of our many varied after-dinner liquors.
Kings and Queens (Our Mattresses AND Our Guests)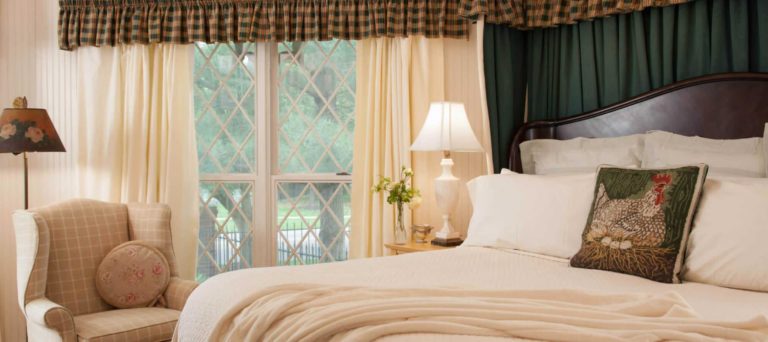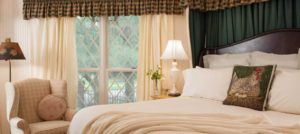 When you are ready to lay your head to rest, our King- and Queen-sized Stearns and Foster mattresses and soft linens are so inviting you may not want to get out of bed in the morning. Thank goodness breakfast in bed is always an option with us, though we do recommend enjoying our signature Caramel French Toast Casserole in the comfort of our dining room, with a side of crispy bacon, a hot coffee, and maybe some extra napkins to catch the syrup! It's always nice when breakfast is included, but we like to think we take things to the next level.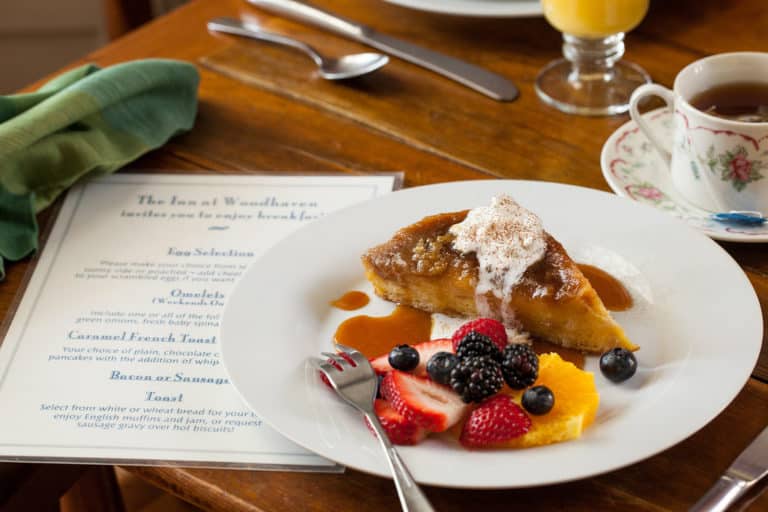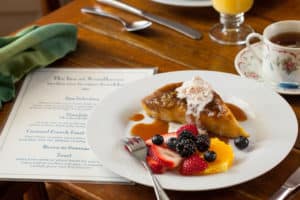 If you've got time to check out the local sites before heading on your way, we suggest visitor favorites like Churchill Downs, the Frazier Museum, or the Belle of Louisville Riverboat cruise. Before you hop back in your car, enjoy the great outdoors at Mammoth Cave National Park, or visit the wide array of animals at the Louisville Zoo.
Ready for the Road Ahead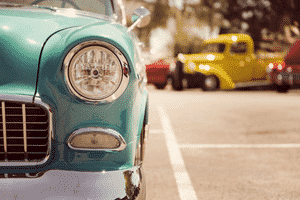 When you are ready to embark on the next leg of your journey, we would love to pack you a picnic lunch for the road. Just contact us in advance so that we can prepare it for you. You can find out more here. And if you have time for one last stop before you hit the road, pick up the bourbon ball sampler from Ruth Hunt (one of Kentucky's most extraordinary chocolatiers) to tide you over until your journey back home in the spring (when we would be happy to host you again).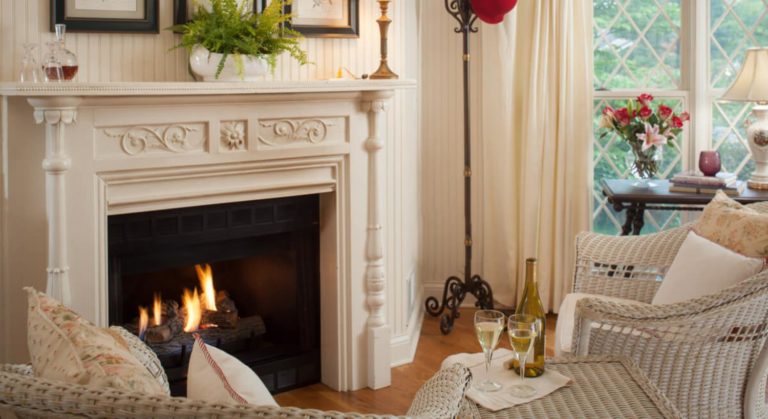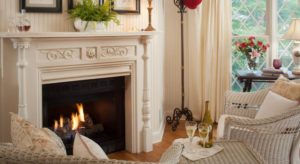 Whether it's for a night, a week, or even longer, the Inn at Woodhaven is here to help make your Florida road trip experience one to remember. Book now! We can't wait to host you.