Word has gotten out, thanks to the New York Times, that Louisville, Kentucky is a fabulous place to vacation in the United States. And while nearly everyone is very familiar with Churchill Downs and the Bourbon Trail, there are so many other great things to see and do when you come to stay with us at the Inn at Woodhaven. Here's our list of activities you'll want to add to your summer vacation itinerary… plus a Derby Day Cookie recipe from our kitchen to yours!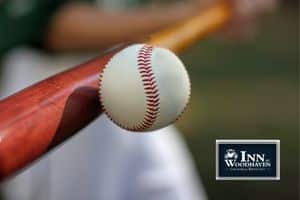 Louisville Slugger Field
Whether you're a huge fan of America's pastime or you're just there for the peanuts and Cracker Jack, Louisville Slugger Field is a slice of nostalgic entertainment that everyone can enjoy! There's not a bad seat in the house and the baseball field always has additional entertainment besides just the Louisville Bats' minor league game. The season schedule runs from April through September, with a variety of seating options and discounts for military members.
When the Bats win, make sure your next stop is…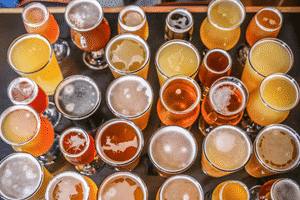 Against the Grain Brewery
Against The Grain Brewery & Smokehouse is located in the southeast corner of Louisville Slugger Field and features happy hour drink specials and extended hours to celebrate the victory! This establishment is a former train station that features "beautifully ornate industrial architecture" and "one of the nation's only operational, Victorian styled and 3-story 'showpiece' brewhouses" with 15 copper clad barrels and art produced by Louisvillian artists. This smokehouse has something for everyone, from classic dishes like their Derby City Skyline Dog and root beer float, to a Simkung Wrap with fried chicken and kimchi slaw and a 35K stout float. Their menu also includes vegetarian and vegan options. Want our recommendation? Go for their pork belly on a stick appetizer with their Kentucky Ryed Chiquen barrel-aged rye amber ale.

Waterfront Park
With the tagline "A waterfront for everyone," Waterfront Park is a must-visit place for some classic summertime fun! This scenic stretch along the Ohio River is a great place to capture some gorgeous vacation photos, complete with whimsical metal chicken sculptures and a view of Louisville Slugger Field. Enjoy a slow stroll along the paths or rent motorized scooters to cover more ground, but be sure to include Big Four Bridge to Indiana on your journey. Enjoy the sounds of fountains around the park or lay out a blanket in one of many green spaces for a picnic (we'll pack it for you). It's the most relaxing fun you've had in a while… and it's free!
My Favorite Muffin Bakery
Fresh gourmet muffins? Yes, please! My Favorite Muffin handcrafts its unique cake-like muffins daily and features over 24 rotating varieties to enjoy for breakfast, as an afternoon snack, or as a late-night treat back in your bed and breakfast suite. A few flavors to try include their Boston Cream Pie, Cherry Cheesecake, Deep Dish Apple Pie, Golden Corn Bread, and Lemon Poppyseed, but we are always tempted by their seasonal "muffin of the month" before it's gone. If you fall in love and happen to be from elsewhere in the Midwest, My Favorite Muffin offers regional shipping of their products so that you can share this treasure with friends and family back home.
Queen of Sheba Restaurant
If all of this food talk is making you hungry, then we've got one more food stop to round out your summer trip. Queen of Sheba offers authentic Ethiopian cuisine right here in the heart of Louisville. If you're familiar with Ethiopian food, then you may know that traditionally, entrees are served together on a large, round tray for sharing and are eaten by tearing off a piece of Injera (flat bread) to scoop the food. But don't let that intimidate you. Queen of Sheba is happy to accommodate eaters looking for a more American style by serving plates in individual portions with silverware if requested. We highly recommend branching out of your usual food fair and giving their meals a try—especially their lamb Awaze Tips, which is served with sauteed vegetables and a spice paste. Then cool your palate with their limoncello mascarpone cake.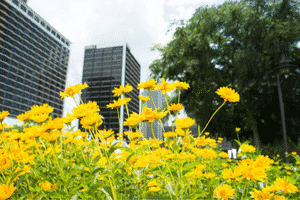 Climb NuLu
Since we can't just talk about food (or can we?!), let's shift back to one of our favorite active days out– and this one is particularly good on those occasional rainy summer days or when you just need a break from the summer sun! Climb Nulu is an inviting bouldering gym for climbers of all skill levels, including first-timers. With no ropes or harnesses involved, bouldering is an easy activity to learn and an incredibly challenging one to master. Luckily, Climb Nulu has custom padded floors that are 16" thick and a $15 day pass (yes, you can leave and return during the same day) make it well worth the try. And if your muscles are wondering what the heck just happened to them, then drop into one of their Sunday evening yoga classes with Aaron to rejuvenate, energize, and realign your spine.
Okay, NOW you deserve another great culinary treat!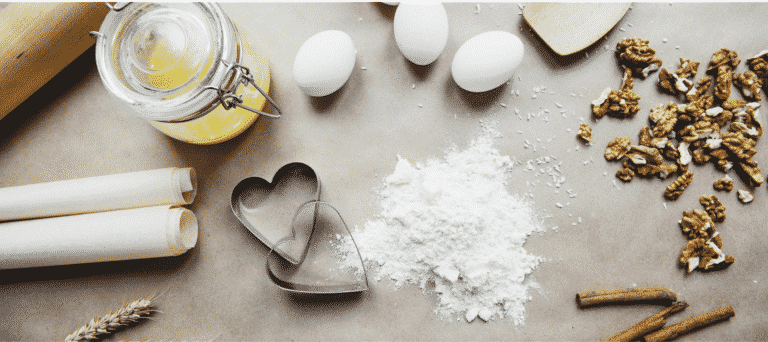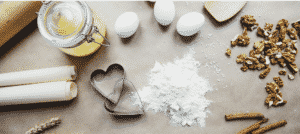 A Recipe from the Woodhaven Kitchen to Yours
It's becoming a tradition now to share one of our favorite recipes at the end of our blogs. We love the feedback we've received from folks who have tried our Caramel French Toast, Greek Picnic Pita, or Blackberry Mint Julep. We hope you'll check our past blogs for more magnificent meals to enjoy and let us know what you think of this next one.
Woodhaven Derby Day Cookies
This is always a Derby-season favorite for us, inspired by a recipe from AllRecipes.com.
Ingredients:
2 ¼ cups all-purpose flour
1 tsp baking soda
½ tsp salt
1 cup butter, softened
½ cup white sugar
1 cup packed brown sugar
2 eggs
5 Tbs sweet Kentucky bourbon, like Buffalo Trace
1 ½ cups chopped pecans
1 ½ cups semisweet chocolate chips
Directions:
Preheat the oven to 350F (175 C).
In a medium bowl, stir together the flour, baking soda, and salt.
In a separate bowl, cream together the butter, white sugar, and brown sugar until smooth. Bear in the eggs one at a time, then stir in the bourbon.
Stir in the flour mixture until just blended. Fold in the pecans and chocolate chips.
Drop large spoonfuls onto an ungreased baking sheet. Bake for approximately 10 minutes or until the edges start to brown.
Cool on the cookie sheet for 1 minute and then move to a wire rack to cool completely.
Enjoy while you cheer on your favorite Thoroughbred!