From a thriving art and music scene, to an incredible collection of museums, to the creativity-inducing local parks—Louisville is an ideal vacation destination for anyone who appreciates the arts. We've compiled a list of our top five places, people, and things you need to know about our local arts and entertainment. And at the end of your day, come stay with us at the Inn at Woodhaven Bed and Breakfast, where you'll find inspiration in each room.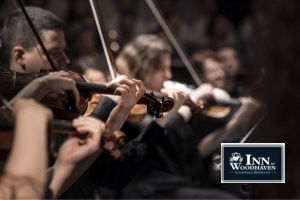 Reason 1: The Coolest Concert Venue
We know what you may be thinking. Why are you leading a blog about the arts by talking about a cave? Not just any cave, Mammoth Cave, located 75 miles south of Louisville, is the longest cave system ever discovered. And amongst the many incredible reasons to visit this cave, one is that it has also been home to symphonies—including a recent performance by the Louisville Chamber Choir, Louisville Orchestra, and Yo-Yo Ma. While Mammoth Cave performances aren't necessarily the norm, it's worth it to check their calendar, and that of the Louisville Orchestra, for some truly moving experiences.
Reason 2: Museums for All
Art appreciation comes in many forms and the Louisville, Kentucky museum system is full of fabulous creations for all art-loving types. For fans of contemporary art, make your way to the KMAC Museum. This summer through August 6, they're featuring a truly spectacular exhibition from Masako Miki titled "Shapeshifting." Visit their site for hours and events.
And no Louisville art tour is complete without a stop at the Speed Museum, Louisville's oldest and largest art museum. Travel + Leisure Magazine calls the Speed one of "The World's Most Beautiful New Museums" and we do not disagree! If you're looking for something really fun and unique, plan your travel around their monthly "After Hours at the Speed" events which include music, cinema, fashion, and more.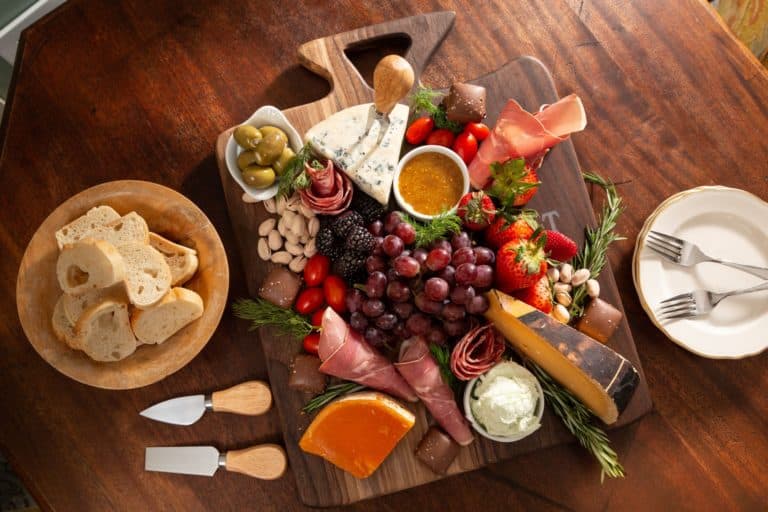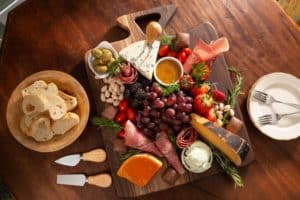 Reason 3: Culinary Stops that Inspire
Nobody wants to be a starving artist, so be sure to include several stops where art and dining intersect. One of our favorite spots is Proof on Main, located in the 21c Museum Hotel. Aside from their mouth-watering pan-seared monkfish with pickled rhubarb, Proof on Main has an incredible ambiance filled with unique (and humorous) modern art.
Fan of architecture? Head over to Holy Grale, a former Unitarian Church from 1905 that has been revived as a hip eatery and craft beer spot. With 27 taps from around the world and 80 more bottles of beer and cider to choose from. Be sure to try their Burgoo Poutine, a Kentucky twist on a Canadian favorite, and try to grab a spot in their outdoor Biergarten if the weather is nice.
Reason 4: Meet the Artists
If you've got a soft spot for hand-crafted goods, then swing by Just Creations for some shopping. This non-profit has a unique collection of gifts and home décor from artisans from around the world. Grab some Louisville-inspired items with the signature red cardinal and fleur-de-lis design that this area is known for, all while supporting artists in their craft.
Looking to dive into the local music scene? The Louisville Federation of Musicians site is a great way to find area bands by genre and see what venues they'll be playing at while you're in town.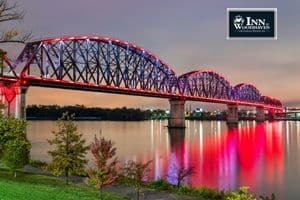 Reason 5: Sights to Spark Creativity
Perhaps you are an artist yourself and need the perfect spot to sketch or paint. Louisville has an impressive public park system, but two places stand out as our favorites: Cherokee Park and Louisville Waterfront Park. If you want to be inspired by plants, visit the 409 acres of rolling hills at Cherokee Park and consider setting up shop in their pollinator garden for a beautiful collection of flowers, butterflies, and bees. If you draw your artistic inspiration from architecture or people-watching, however, then Louisville Waterfront Park is your place. Create your interpretation of Big Four Bridge or catch a concert at their WFPK Waterfront Wednesdays starting at 5pm. Whatever you choose, the Louisville park system has something for everyone! And if you need some delicious summer picnic food to take, let us recommend our crowd-pleasing Greek Summer Pita recipe.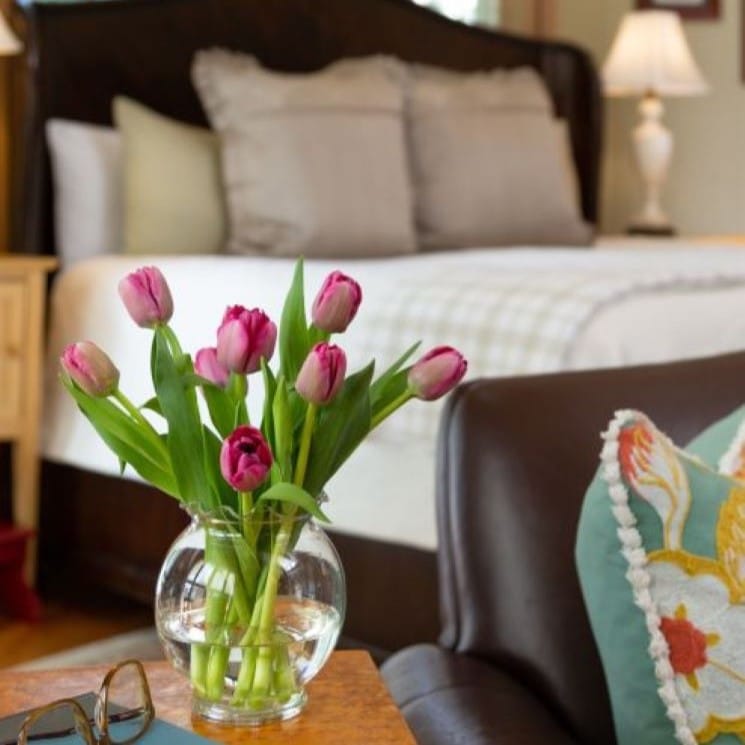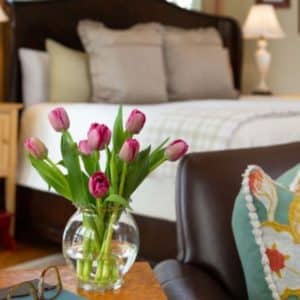 Rest, Recharge, and Repeat
With so much to do around Louisville, we recommend staying a few days. And we'd be more than happy to host you at our cozy, historic Bed and Breakfast. While it may never win a blue ribbon at an art show, we consider our Caramel French Toast to be somewhat of a breakfast masterpiece. Book today and let the Inn at Woodhaven become your vacation home away from home.