Are you the type of person who anxiously awaits the Halloween season? Are you the first person in your neighborhood to get your ghoulish décor out? For those who are fans of the paranormal, supernatural, and spooky, Louisville, Kentucky is a must-visit tourist destination. And while we haven't been visited by spirits at the Inn at Woodhaven Bed and Breakfast, we're happy to host you while you tour all of our local haunts this fall.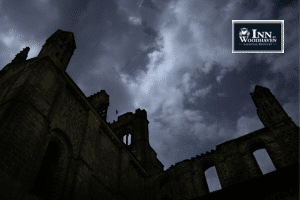 Waverly Hills Sanatorium: Where the Haunting Begins
Waverly Hills Sanatorium was originally built in the early 20th century to serve as a tuberculosis hospital. During this time, tuberculosis, often called the "White Plague," was a deadly and highly contagious disease that had no known cure. Thousands of patients suffering from tuberculosis were sent to Waverly Hills in the hopes of finding treatment and a possible cure.
Unfortunately, due to the lack of effective treatments, many patients at Waverly Hills succumbed to the disease. The sanatorium gained a reputation for its high mortality rate, with hundreds of patients passing away within its walls.
With such a tragic history, it's no wonder that Waverly Hills is believed to be haunted. Visitors and paranormal investigators have reported various eerie occurrences, including ghostly apparitions, disembodied voices, footsteps, and unexplained noises. The sanatorium's Room 502 is particularly infamous for its paranormal activity.
In recent years, Waverly Hills has undergone restoration efforts and opened its doors for guided tours. These tours allow brave souls to explore the haunted halls and learn about its history and reported ghostly encounters. It has become a magnet for those seeking paranormal experiences and a place where the past seems to linger in the present, making it a must-visit destination for fans of the supernatural and the macabre.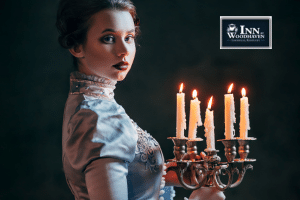 The Haunted Belle of Louisville Cruise
Set sail on Louisville's famous 108-year-old steamer, the Belle of Louisville. This steamer is believed to be one of the most haunted places in Louisville, with stories of hauntings by former Captain Ben Winters, who died on board of a heart attack. Others have alleged that the boat is haunted by other workers, one of whom was crushed when machinery was turned on by accident, and another who was killed when the paddlewheel unexpectedly went into motion.
While the Belle of Louisville offers cruises year-round, their Ghosts on the River cruise only happens on one day per year. This year's spooky cruise takes place on Friday, October 13, 2023 (yes, Friday the 13th) and runs from 7 p.m. to 9 p.m. The cruise is 21+ and tickets are $39.99 for people ages 21-64 and $37.99 for ages 65+. It's one of the only October events that combines ghost stories, a silent disco, tarot reading, and a costume contest!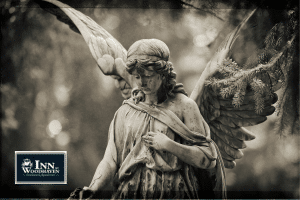 Resting in Peace, Haunting in Style: Cave Hill Cemetery
What's spookier than a Victorian cemetery around Halloween? Cave Hill is not only a peaceful final resting place for many, but it's also known for its stunning gothic mausoleums and historic gravesites, from Civil War soldiers to famous faces like Muhammed Ali. Aside from enjoying beautiful October weather, Cave Hill Cemetery offers informative guided tours or you can take your own stroll into its haunted history.
Cave Hill Cemetery is a place where history, beauty, and mystery converge. Whether you're interested in its stunning architecture, its famous residents, or its ghostly legends, a visit to this unique cemetery in Louisville is bound to leave you with a sense of reverence and perhaps a touch of the supernatural.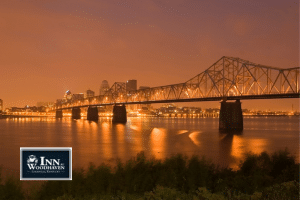 Walking with Spirits: The Louisville Historic Walking Tour
Did you know that Old Louisville is considered by many as the most haunted neighborhood in America? That makes it the perfect backdrop for one of Louisville's most popular ghost tours, the Louisville Historic Walking Tour. Stories of supernatural occurrences come from many of the Victorian homes, old churches, parks, and street corners. This tour is based on David Dominé's book True Ghost Stories and Eerie Legends from America's Most Haunted Neighborhood.
These walking tours happen daily at 7:30 pm from March through November and tickets can be booked in advance. But if you really want a special event, then schedule your Louisville vacation around October 20-22 when the Louisville Historic Walking Tour offers their annual Victorian Ghost Walk. These two-hour tours leave every 15 minutes from 6:00 p.m. until 11:00 p.m. and feature multiple storytelling performances, bringing haunted history to life!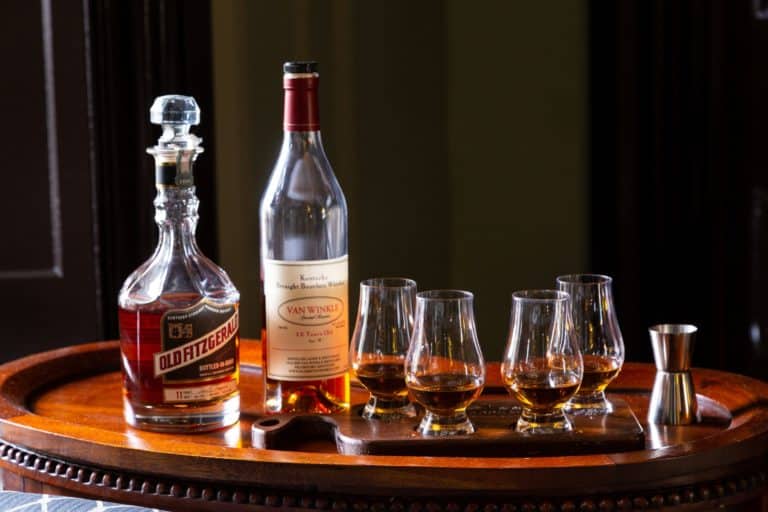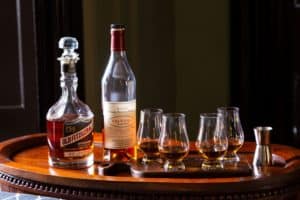 Haunted October: Planning Your Louisville Ghost-Hunting Adventure
If you're eager to explore haunted Louisville, there's no better place to stay than the Inn at Woodhaven. Nestled in the heart of the city, this charming bed and breakfast not only offers cozy accommodations but also provides you with easy access to some of Louisville's most famous haunted sites. After a spine-tingling day of ghost-hunting, you can return to the Inn's warm and welcoming atmosphere, where you might even swap spooky stories with fellow guests over a cup of tea or a glass of bourbon. With its historic charm and convenient location, the Inn at Woodhaven is the perfect (non-haunted) hideaway for your Halloween experience in Louisville.