In just a few weeks people will be descending upon Louisville, Kentucky and Churchill Downs to witness the "greatest two minutes in sports." Traditionally held on the first Saturday of May, the Kentucky Derby, is the grand finale to the two-week long Kentucky Derby Festival. But if standing in crowds and scrambling for reservations aren't your thing, we've got the perfect plan for you to celebrate "The Run for the Roses" from the comfort of your own home… including our signature mint julep recipe!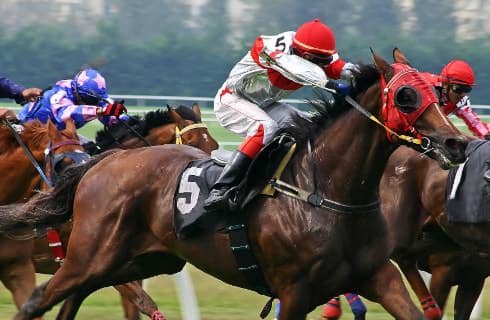 Kentucky Derby Tradition
When planning your at-home Kentucky Derby party it's important to know the history and a few key elements that are important for authenticity.
Run for the Roses
The red rose became the official flower of the Kentucky Derby back in 1904 and has been used ever since to decorate and celebrate the winning race team. If you want to geek-out on the history of the roses and all of the symbolic meaning woven into the 400-flower garland that is made each year, you can check out this video on Youtube.
Roses should absolutely be part of your Derby home party décor. We personally love small arrangements accented with a green fern (also symbolic to the race) to decorate tabletops. You'll get extra bonus points if you use silver mint julep cups or silver ice buckets as your vases.
Churchill Downs' Twin Spires
These elements may be harder to work into your décor, but they are none-the-less important features of Churchill Downs and Kentucky Derby Day. The twin spires are the iconic architectural features that have topped the Churchill Downs grandstand since 1895. One easy way to work this into your décor is to cut the silhouette of the twin spires out of black posterboard or construction paper and have the spires flank each side of your television screen. Or let the spires take on a less prominent role and just work their imagine into your party invite.
"My Old Kentucky Home"
No Kentucky Derby party is complete without a playlist that includes the iconic song "My Old Kentucky Home." This song, by Stephen Foster, is played as the thoroughbreds step onto the track for the post-race parade and the entire state collectively belts out, "We will sing one song for the old Kentucky home."
Both Spotify and Amazon Prime Music have multiple curated Kentucky Derby playlists that you can play through your Bluetooth speakers as your guests mingle, sip on beverages, and prepare for the big race!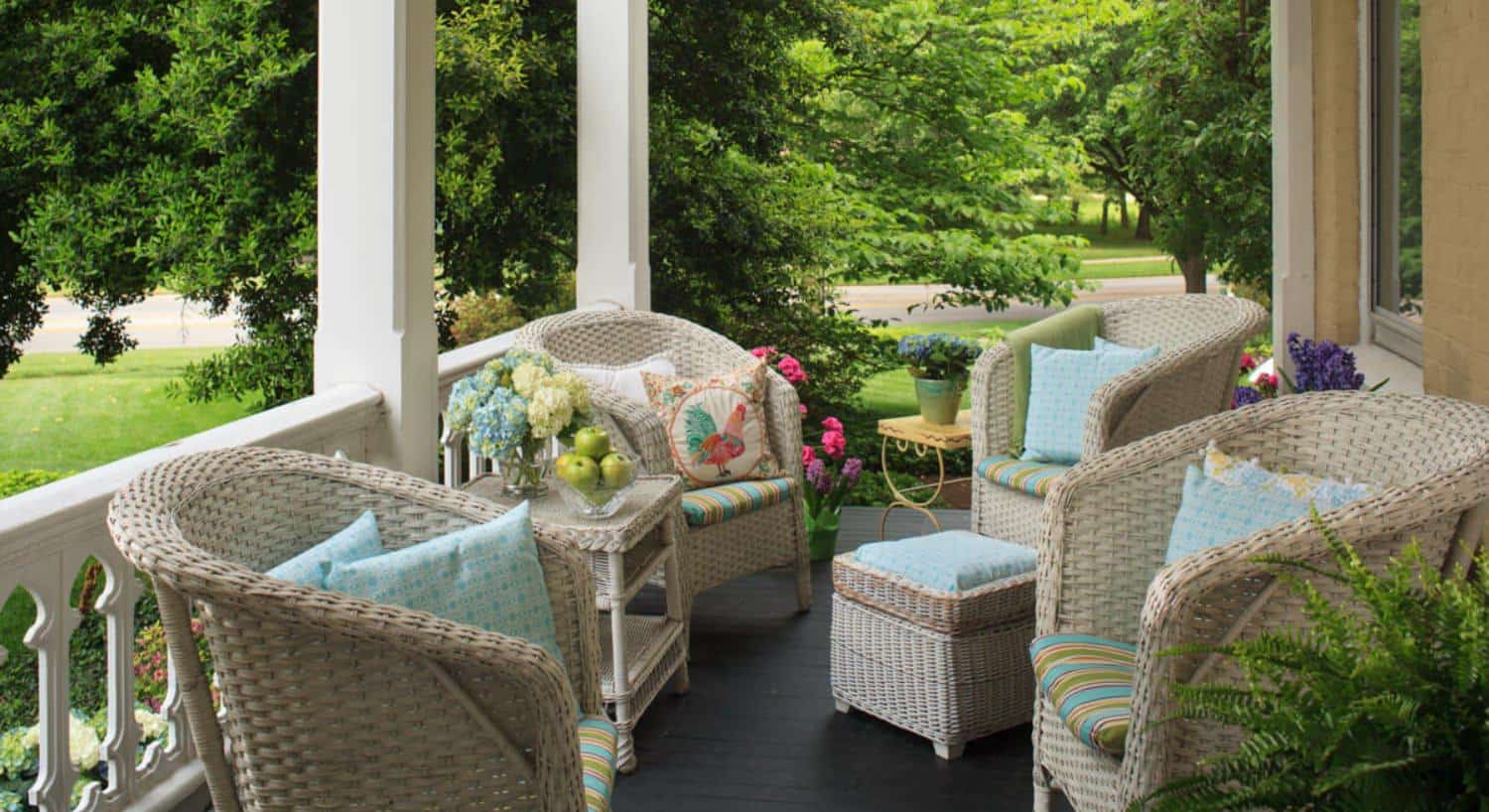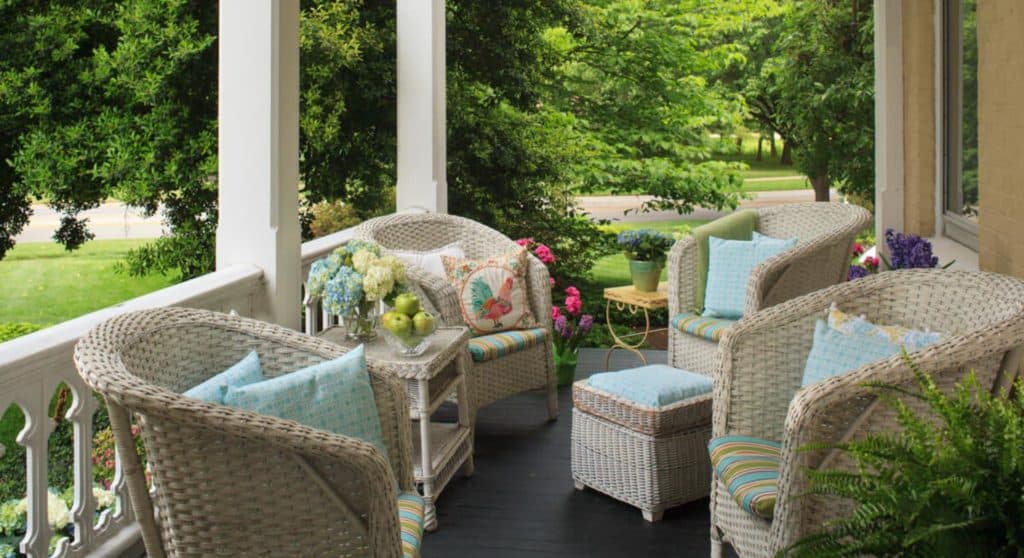 Derby Hats
There is a lot of fine fashion that goes into creating Derby Day attire. However, no piece of clothing may be more iconic than the Kentucky Derby hats. If the women's hats and fascinators you see at the Kentucky Derby remind you of what you'd see at a formal European event, you are exactly right. At its roots, the Derby was designed to be an event that mirrored European-style racing, which included having a requirement of "full morning dress" for those in attendance. Surprisingly, the popularity of attention-grabbing hats did not fully come into fashion until around the 1960's when the event became televised. We recommend searching Etsy for an American-made hat that sparks joy in your race-day soul.
Choosing a Derby hat is not just about which hat you like best, it's about which hat looks best on YOU based on the shape of your face, hair style, and more. Our style experts have recommended choosing your hat first as it's usually the most difficult piece to acquire, and then design the rest of your outfit around that.
And dapper folks who do not have the task of finding a happening hat, you're not off the fashion hook. No masculine Kentucky Derby outfit would be complete without a bowtie to compliment your linen, checked, or seersucker suit or sports coat. These American-made bow ties from R. Hanauer may be just the thing your outfit needs.
Mint Juleps
The mint julep is THE Kentucky Derby day drink of choice. In fact, approximately 120,000 mint juleps are served at Churchill Downs on Kentucky Derby weekend (we serve just slightly less here at the Inn at Woodhaven). How important is this beverage to our area? Well, let's just say that the entire month of April leading up to the Derby has been designated as Mint Julep Month. And with a bevy of high-quality bourbon distilleries, like Kentucky Peerless and Rabbit Hole surrounding us, we can mix a pretty mean mint julep, if we do say so. Be sure to read our other blog post for our signature Inn at Woodhaven Mint Julep recipe.
Almost as important as what fills your cup, is the food that will help absorb all that bourbon whiskey. We personally love a good pork slider sandwich, with a bourbon-infused BBQ sauce of course. But if you're running dry on ideas, check out this list from Atta Girl Says with 60 Kentucky Derby menu ideas.
Trophy & Winner's Circle
No derby party would be complete with out a friendly little horse-betting competition. Whether you wager for money or just for the glory of winning a plastic trophy (from your local dollar store) at the end, we love to create bet cards where our guests can choose who they think will take the top spots in the race. If you're not keen on making your own ballots, sites like Elvam Design have free Kentucky Derby printables to download.
Churchill Downs and Derby Dreams
If sitting in the stands of Churchill Downs and witnessing a horse race is your dream, but the price or availability of Kentucky Derby tickets has eluded you, we've got some information that many non-Kentuckian's don't realize. Churchill Downs begins their horse racing season on April 30 this year and has many races each week until July 4th. You can find their schedule here.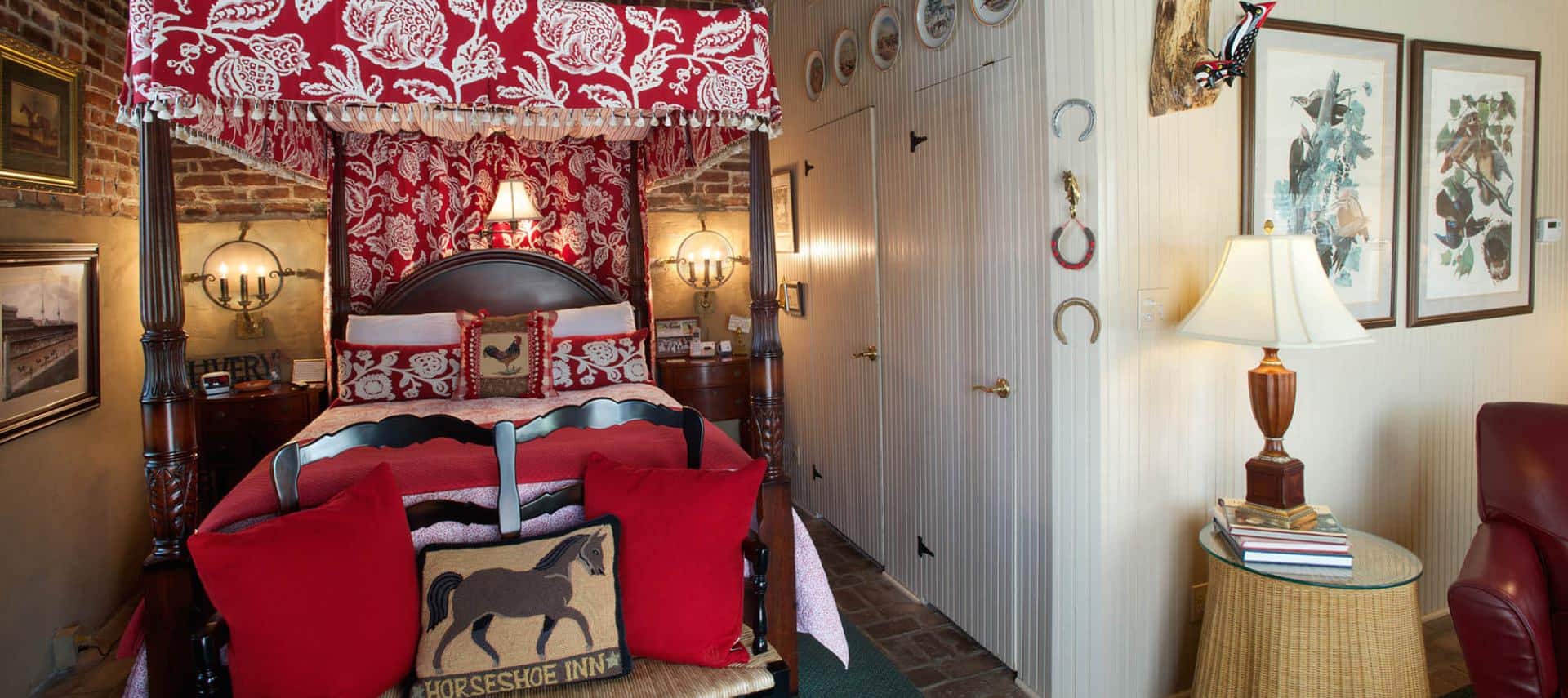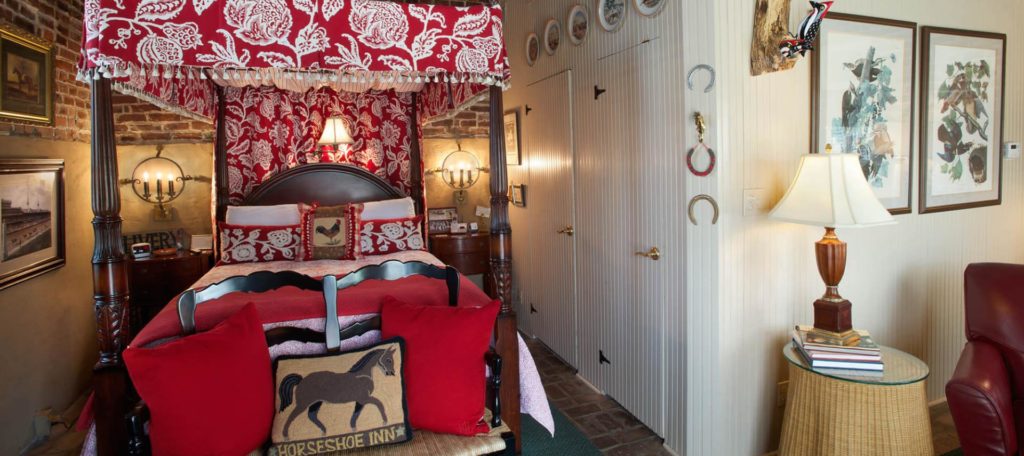 And while Inn at Woodhaven has been booked up for years in advance for Kentucky Derby weekend, we're happy to welcome you into our bed and breakfast for any other race! If you really want to get into the spirit, be sure to book our Derby Room or Rose Room. Either way, we're here to help make your Louisville experience one to remember!