It may be difficult to think about planning an autumnal excursion while enduring the sweltering heat of summer, but if you want to enjoy these fantastic fall experiences in the Louisville area, you'll need to plan ahead so you don't fall behind (but don't worry, we'll leaf the puns alone from here on out).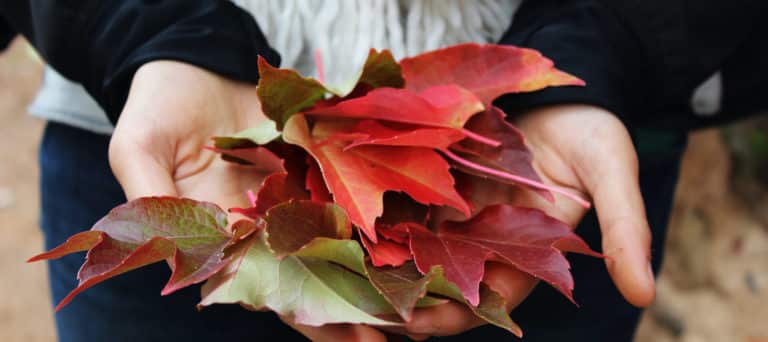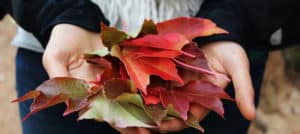 Love Fall? You're Going to Love Louisville!
Few things bring about greater peaceful contentment as taking in some breathtaking fall foliage, with its vibrant hues of red, yellow, and orange. There's a certain crispness in the air and the sound of leaves crunching under your feet that is just oh-so-satisfying.  We'd dare say that few places offer deciduous delights that rival those found here in Kentucky.
If you consider yourself an avid leafer, then look no further than the Louisville area, where the foliage, friendliness, and fall festivities abound. But be forewarned, many of these events sell out well in advance, so we recommend securing your spot as soon as possible. Sit back, pour yourself a glass of bourbon, and get ready to learn why this is the time to book your fall Louisville vacation!

The Kentucky Bourbon Festival
114 North Fifth Street, Bardstown, KY 40004
If you only participate in one event in the Louisville area this (or any) fall, it should be taking a scenic drive to revel in the picturesque scenery the area has to offer, and that trip should definitely culminate at the Kentucky Bourbon Festival! Located in Bardstown (about 40 miles from the Inn), the ride to the festival provides ample opportunity to drink in the sights before drinking up some delicious bourbon. The KBF runs September 16 – 18, 2022, and is an absolute must for bourbon lovers to experience in their lifetime!
Of course, festivalgoers can enjoy samples from some of the area's biggest names in bourbon (like Jim Beam, Four Roses, and Maker's Mark), but the real treasures can be found in the lesser-known local hidden gems such as Bardstown Bourbon Company,  Peerless Distilling, and Neeley Family Distillery. With nearly 40 amazing distilleries participating, it is easy to see why this event sells out quickly. In fact, several of the weekend festival packages have already sold out! If you go, make sure you let us know which distillery was your favorite!

Via Colori Street Painting Festival
Big Four Bridge Lawn at Waterfront Park – 1101 River Rd. Louisville, KY 40202
If the beautiful changing leaves spark massive joy within your heart, the Via Colori Street Painting Festival will leave you feeling absolutely giddy! This free event takes place on Saturday, October 15th, from 11:00 am – 8:00 pm and Sunday, October 16th, from 10:00 am – 5:00 pm. With over 150 artists creating original masterpieces on the sidewalks of Waterfront Park, something is bound to speak to your artistic sensibilities.
And the event is filled with plenty of other activities to please everyone: live music, animal rescue opportunities, cosplay guests, a food court, and there will be a TARDIS on display (unfortunately, time-traveling is not authorized during the festival, but Whovians and non-Whovians alike will have the chance for a photo op).

Burgoo at Against the Grain Smokehouse
401 E. Main St. Louisville, KY 40202
Burgoo is as fun to say as it is to eat (in fact, we're going to say it again…Burgoo)! Kentucky's answer to France's Daube (which is not nearly as fun to say), Burgoo is a stew meant to be made with whatever ingredients you happen to have on hand. Typically, in Kentucky, that means corn, lima beans, okra, and meat.
Against the Grain Smokehouse (located in downtown Louisville) serves up a spectacular Burgoo that provides the perfect way to warm yourself on a chilly autumn afternoon. Pair this delicious fall comfort food with one of their amazing seasonal fall beers, and you're sure to leave with a full stomach and a happy heart.

Plan a Visit to a Local Park
On the first three Fridays in October, several local parks take turns hosting a family-friendly Beer Garden from 5:00 – 8:00 pm. Friday, October 7th, you can head to Tyler Park to enjoy an evening of music, games, fun, food, and beer. On Friday, October 14th the festivities move to Seneca Park, and Shelby Park hosts the final Fall Beer Garden on Friday, October 21st. These events are free to attend, and food and drinks are available for purchase on-site.
If you're fortunate enough to be in town the last weekend of October, you're not going to want to miss Hayride on the Hill. This annual tradition has expanded this year to include an event on Saturday, October 29th at Shawnee Park, as well as the original event at Cherokee Park on Sunday, October 30th. From 2:00 – 6:00 pm, visitors can not only enjoy a free guided hayride around the parks but also listen to some live music, and purchase some tasty seasonal treats.
If you happen to make it out to the beer garden, the Hayride on the Hill, or both, you won't be disappointed but you may be chilly, so be sure to take a sweater or jacket!

Fall Feasting at 610 Magnolia
610 W. Magnolia Ave. Louisville, KY 40208
If you're feeling fancy, there is no better place to flaunt your finery than at 610 Magnolia. Located in historic Old Louisville, 610 Magnolia offers a tasting menu (that varies in both the number of courses and offerings from week to week) and is guaranteed to please even the most percipient palate.
With innovative seasonally based items that include delectable delights such as pickled mussels, chanterelle hummus, and butternut squash/goat cheese agnolotti, Chef Edward Lee's tasting menus may seem a bit intimidating. Trust us that your tastebuds will thank you for giving it a try (especially if he is serving the "Bourbon Aficionado": drunken banana cake, butterscotch, chocolate pappy maple syrup, corn, brown butter ice cream, and smoke for dessert)!
If you plan on going, be aware that they are only open Wednesday – Saturday from 5:30 – 9:00, and they do require reservations, which you will need to make well ahead of time.

Trick or Treating at Churchill Downs
700 Central Ave. Louisville, KY 40208
Every year at Halloween time, Churchill Downs hosts a Trick or Treat at the Track event. This year, on Sunday, October 30th starting at 1:00 pm, visitors can enjoy horse racing and Halloween fun. With a rich history and so much to do, you'll see why Churchill Down's is a favorite for visitors and locals alike!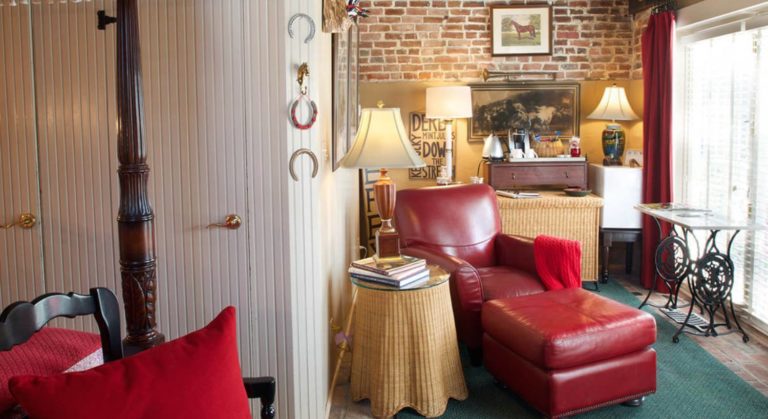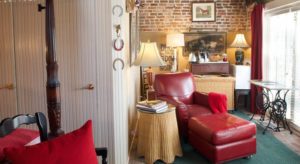 Get Your Fall Louisville Getaway On the Calendar
Perhaps planning a fall vacation wasn't on your radar yet. However, with the popularity of Louisville in the coming months, it's important to make your reservations now. We would love to host you at the Inn at Woodhaven and are here to answer any questions you may have to ensure you get the most out of your Louisville vacation or staycation. Happy Fall y'all!