Do we have a favorite season in Louisville? For us at the Inn at Woodhaven I can absolutely answer—no, we don't. We love welcoming the beautiful seasonal changes in Kentucky, from the incredible foliage that brings vacationing "leaf peepers" in fall, to the excitement of spring blooms that is only rivaled by the excitement for horseracing season at Churchill Downs. But summer is just something special here in the heartland of America. From soaking up a sunny day in one of our many award-winning Louisville parks to surrounding ourselves with the scents from a delicious grilled meal, summer feels like the time to slow down, savor and socialize. And today we've got two of our favorite summer recipes for your next cookout that are sure to be crowd-pleasers!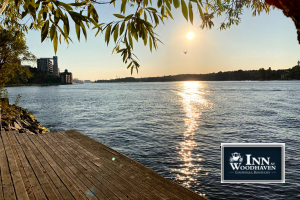 Straight from the Inn at Woodhaven Kitchen
As innkeepers, serving delicious foods and drinks is something we take very seriously. In fact, the many recipes we've shared throughout our blogs continue to be some of our most popular posts (but if you don't want to hunt through the archives here are the links to our Caramel French Toast Casserole, Summer Lovin Greek Pita, Game-Time Chili and Blackberry Mint Julep).
Our Woodhaven guests rave about the fresh cookies that greet them in the lobby and the unique selection of Kentucky bourbons that we feature in the bourbon tasting sessions you can reserve as part of your stay. And don't get us started on the breakfast our guests are greeted with each morning. We strive to make our inn your home away from home. But you can also bring the charm of the Inn at Woodhaven home with you with these two easy recipes that we love to prepare for a summer cookout with friends.
A Kentucky Signature Drink First
If you're anything like us, then you're going to want something to sip on as you grill in the summer heat. Our Kentucky Mule is simple to pull together and refreshing all summer long. It only requires three ingredients, plus an optional mint garnish.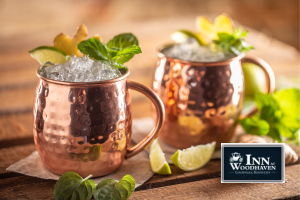 Kentucky Mule Recipe
2 ounces low to mid-proof Kentucky bourbon (two of our favorite distilleries are Rabbit Hole and Kentucky Peerless)
1/2-ounce fresh lime juice
Ginger Beer
Lime and mint for garnish
Combine bourbon and lime juice in a copper mule mug and add crushed ice.  Top with Ginger Beer and garnish.
Planning Ahead for Your Meal
One reason we love this recipe for Grilled Chili Lime Chicken Skewers is that the prep is minimal, the marinating time is only an hour, and the cleanup is easy. Plus, this recipe, inspired by one from AllRecipes.com, is a crowd-pleaser every time we make it. Gather your ingredients, cut them up, and get them in the fridge for an hour while you enjoy your Kentucky Mule. When it's grill time, you'll have lunch or dinner ready in 15 minutes or less!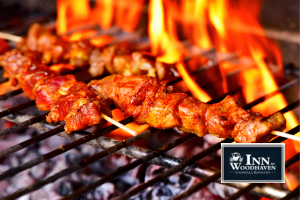 Grilled Chili Lime Chicken Skewers
Ingredients:
3 Tbs avocado oil (or substitute olive oil)
1 ½ Tbs red wine vinegar
2 Tbs lime juice
1 tsp chili powder
1/8 tsp cayenne pepper (or more if you like spice)
½ tsp paprika
½ tsp onion powder
½ tsp garlic powder
Salt and pepper
1lb chicken breast, cut into 1 ½ inch pieces
Wooden or metal skewers
Directions:
Whisk the oil, vinegar, and lime juice together in a small bowl.
Stir the dry spices, plus salt and pepper to taste, into the wet ingredients.
Place the chicken in a shallow baking dish or Ziploc bag and add the marinade. Make sure the chicken is fully coated. Marinate in the refrigerator for at least one hour.
Preheat the grill to medium-high heat.
Thread the chicken onto the skewers and discard the remaining marinade.
Lightly oil the grill grate and grill the chicken for 10-15 minutes until done (juice runs clear).
Optional: Add your favorite veggies like cut-up bell peppers, onions, and mushrooms to the marinade with the chicken and then alternate on the skewers.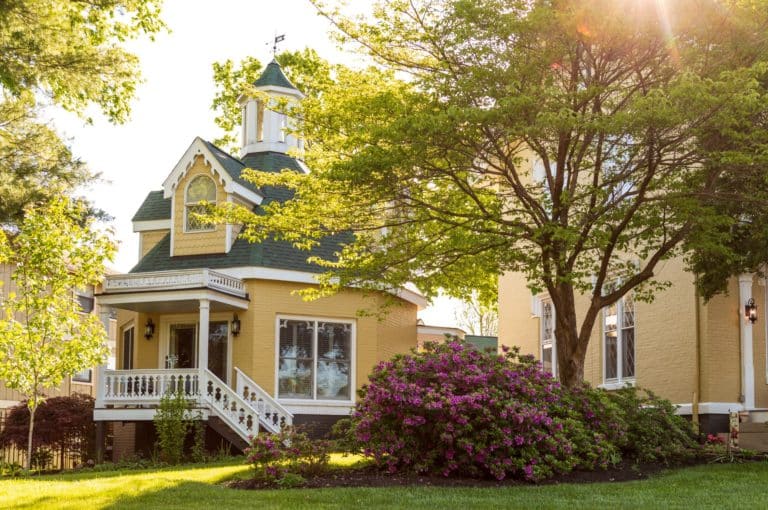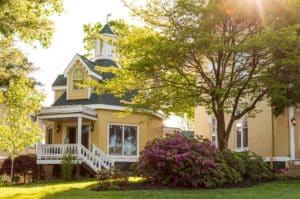 Hungry for More Kentucky Flavor?
If your stomach is growling, then it's time for you to book your next vacation to Louisville and the Inn at Woodhaven. We are a city full of flavor—from our world-class restaurants to our award-winning bourbon distilleries. Whether you're coming in for a quick mid-week vacation or staying with us for more time, we can't wait to have you as our guest. Take a tour of our rooms and book your stay today!